Click on a hotel name (colour coded by price) in our interactive map of Tuamotu Islands in French Polynesia to read our independent accommodation review. If you're unable to engage the map you can navigate to all our other island maps using the links here:
Map of Tahiti Island • Map of Moorea • Map of Bora Bora • Map of Society Islands • Map of Tuamotu Group • Map of the Marquesas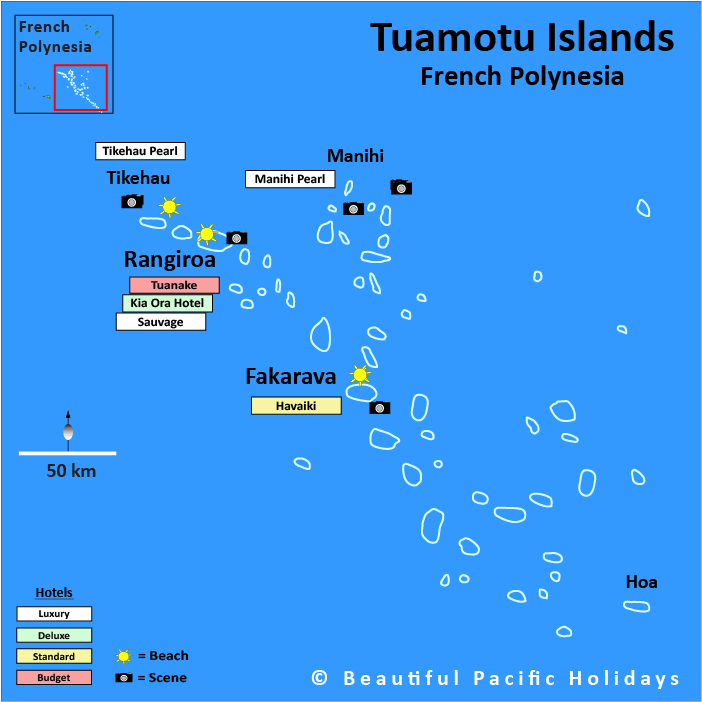 Our apologies, mobile users may not be able to engage in the above interactive map properly. To view maps of other regions, you can also navigate here:
Fiji • Cook Islands • Samoa • Tonga • Vanuatu • New Caledonia • Tahiti
or go to the ...