We hope you enjoy using our interactive map of the South Pacific Islands. If you are unable to use the map, please navigate using the links beneath the map.
Map of Fiji • Map of Cook Islands • Map of Samoa • Map of Tonga • Map of Vanuatu • Map of New Caledonia • Map of Tahiti • Map of Hawaii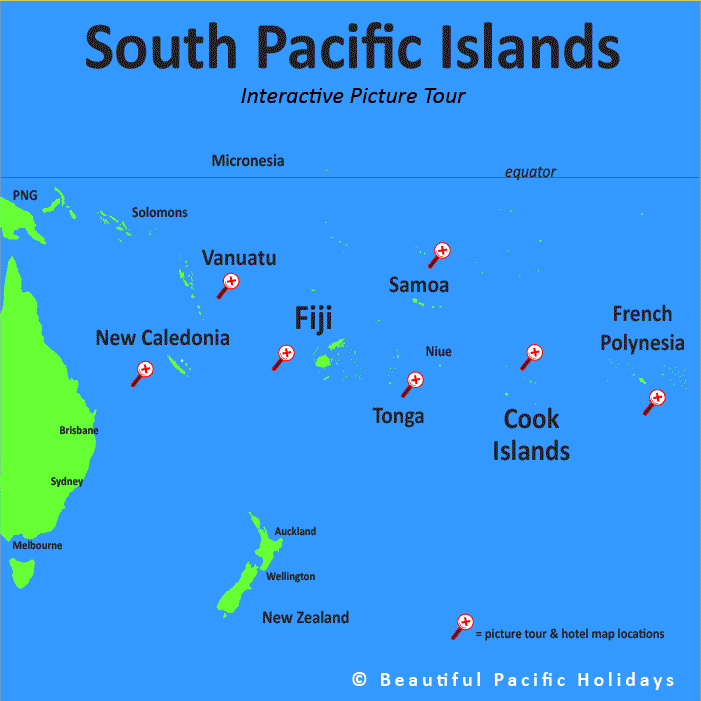 Our apologies, mobile users may not be able to engage in the above interactive map properly. To view maps of other regions, you can also navigate from the links above this map
or go to the ...
South Pacific Islands Travel Guide