Guam Holiday Planner

What's Unique?
Guam Island, the largest and southernmost of the Mariana Islands (an archipelago created when the Pacific and Philippine Sea tectonic plates collided), is located in the western Pacific Ocean. For a relatively small island, it boasts a bustling economy and is a popular tourist destination, especially for the nearby Japanese. The remarkably warm and crystal clear waters support a wide variety of undersea life, gorgeous coral reefs, and a number of World War II ship and plane wrecks that make it an excellent diving destination. The fact the Guam is located right near the Marianas Trench, the deepest part of the world's oceans, insures thrill-seeking divers an incredible undersea view of varied reefs and sheer walls, hundreds of varieties of coral and fish, dolphin watching, and wreck diving.
Where in Guam?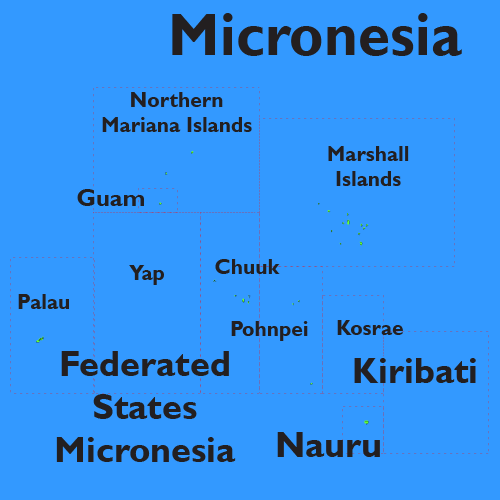 Guam Accommodation

Most of the hotels and resorts on the island offer airport transportation, and cabs are generally available, but fairly expensive.
Guam Travel Guide

Guam is an unincorporated territory of the United States. Cocos Island, a couple miles off the southern tip of Guam, is also an incredible dive site, and reputed to be the location of the wreck of a major Spanish galleon containing millions in lost treasure.
Guam's diverse history and rich cultural heritage can be seen throughout the island nation. The Chamorros, who first came to the island some 4,000 years ago, now have a language and culture that is a mix of the Asian, Micronesian, Spanish, and western influences that have been landing on Guam for more than 300 years. Their traditions live on, despite centuries of invasions, wars, conquerors, and changing ownership.
If you're not into snorkelling or diving, this island is filled with historical and architectural wonders to discover and photograph or paint. Guam has more than 100 sites listed on the U.S. National Register, and more than 150 on the Guam Register of Historical Sites. These sites are scattered throughout the island, and most are free to enter and explore. Latte, the foundation pillars for the ancient the Chamorros' thatched huts can be seen (but never touched) in numerous parks and out-of-the-way jungle areas. Found nowhere else in the world, Latte Stones have become a signature of Guam and the Northern Marianas Islands. Original Latte Stones consisted of a supporting column (halagi) of coral limestone and a capstone (tasa) of coral heads.
The city of Tumon is Guam's tourist hub, and features more than 20 large resorts and hotels, duty free shopping, the Pleasure Island district, an aquarium, and other entertainments and tourist opportunities. Though the island is only 549 km2 it is home to seven world-class golf courses, designed by major American and Japanese golf greats. More than half are 18-hole courses, and all are renowned for having immaculately manicured fairways and greens, breathtaking scenery, and nearby tropical jungles; some are even located at the top of tall cliffs, with breathtaking views of the Pacific. Away from the tourist areas, especially in the south, you will find quaint, sleepy villages, colourful jungles, and lovely gold-sand beaches.
Still a busy shipping region, the Port of Guam receives cruise ships, product shipments for daily survival, and containers bound for US Department of Defence installations, Andersen Air Force Base and Commander, Naval Forces Marianas.
Travel Information
For air transport, Guam is served by the Antonio B. Won Pat International Airport, also known as the Guam International Airport, located just east of the capital city of Hagåtña. To really see the entire island at your own pace, you can hire a car at any one of many rental agencies.