South Pacific Holiday Inspirations
The following are our favourite destinations for a beautiful holiday in the South Pacific islands: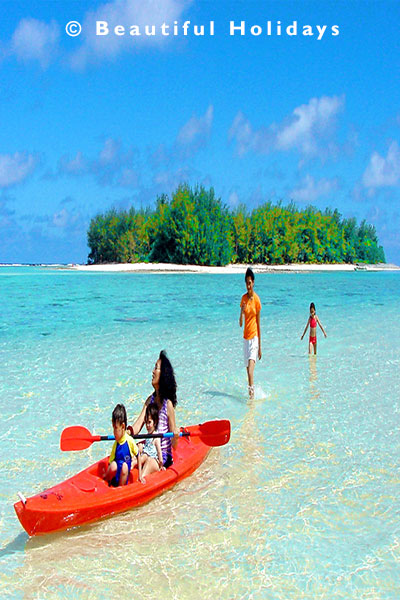 Cook Islands holidays epitomise the South Pacific Islands - small, charming, exceptionally laid back and of course offering fantastic beaches. Head to stunning Aitutaki lagoon or enjoy the fantastic restaurants and beach resorts on Rarotonga.
Remote travel destination with incredible scuba divinga nd the most friendly people in the South Pacific and beautiful traditional villages. Come here to experience a different way of life.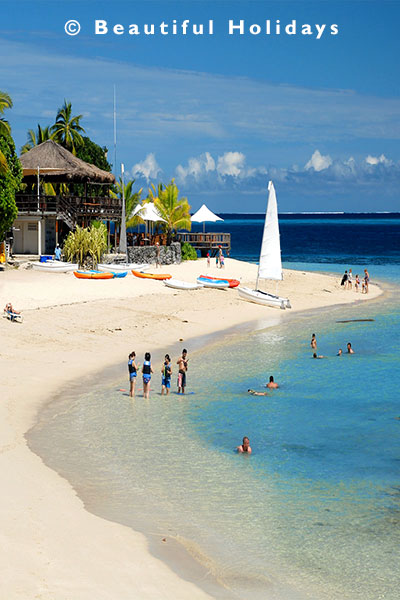 The most popular tourist destination in the South Pacific islands, there are loads of beach resorts in Fiji for both families and couples. The islands offer excellent scuba diving and snorkelling plus plenty of day tours and cruises to keep you busy.
When its hot and humid in the South Pacific (Dec-Apr), it's nicely cool north of the equator in Hawaii. Despite the tackiness of it's Waikiki Beach, and beingAmerican, there's world class surfing, pristine golf courses, magnificent hiking trails and breathtaking scenery.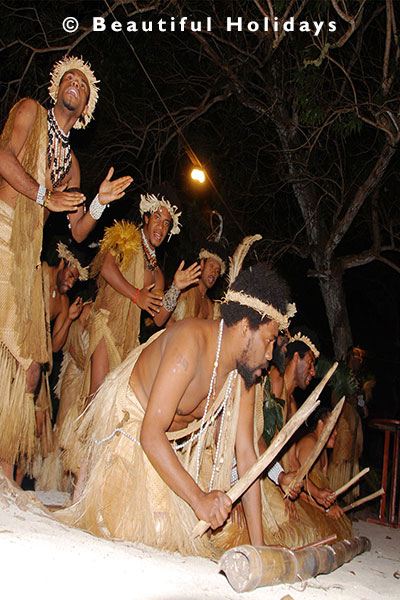 Boasting a fascinating culture, Vanuatu offers exciting adventure holidays with traditional villages to visit, active volcanoes to climb, dense rainforest for hiking and beautiful coral reefs for scuba diving including WWII wrecks. Port Vila resorts are popular too with families..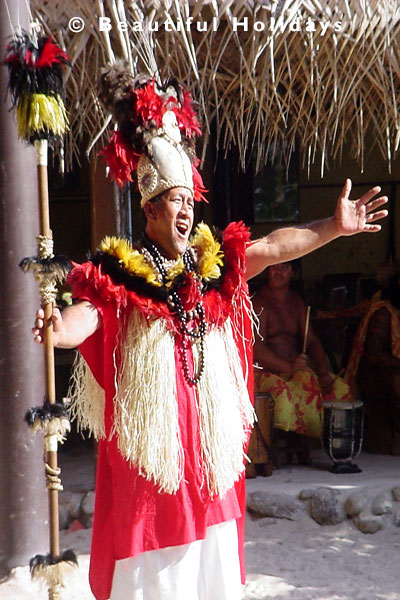 French Polynesia is vast and the majority of visitors arrive on honeymoon and stay in one of the many lavish over water bungalows on Bora Bora or Moorea islands. Enjoy striking tropical scenery and snorkelling / diving in the lagoons.
Popular with backpackers for its charming beach huts, Samoa has some interesting sightseeing with amazing waterfalls, lava fields and ancient star mounds. Apia is a lively seaside town but the general pomp of the locals disappoints.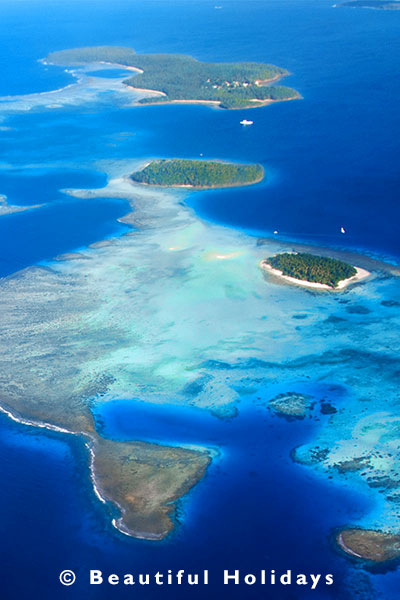 The tiny Kingdom of Tonga is a tourism backwater but unfortunately the country is too self-absorbed in Christiandom and possessed by Chinese corruption. Despite this there are plenty of remote islands for travellers to explore and whale watching is outstanding.
From the afluent French colony of New Caledonia to the massive atolls of Kiribati and the utterly remote speck of Pitcairn Island ... the lesser known South Pacific Islands are a treasure trove for explorers