Independent review for Mana Island Resort in the Mamanuca Islands of Fiji

Mana Island Resort Fiji is the largest of the Mamanuca Island resorts, located on a long thin island surrounded by white sand. There's lots of water activities, good snorkelling and great walks around the island with stunning views from its gentle hilltops. The resort offers a wide range of accommodation from honeymoon bures to luxury suites and studio style rooms.
Recommended For:
Couples, Families & Groups
Great beach and snorkelling
Large resort atmosphere / entertainment
Quick Facts
122 Rooms
Small Island - Beachfront Location
Restaurant & Bar, Spa, Tennis, 2 Swimming Pools


Fiji Islands Map

Mamanuca Islands Map
Mana Island Resort Room Details & Rates
Room Category
(click for details & pix)
Sleeps
(c = child)
Hotel Public Rate
(for 2 people)
Island Bure
2a+3c or 3a+1c
F$ 495
Ocean View Room
2a+2c or 3a
F$ 595
Deluxe Ocean View Bure
2a+3c or 4a
F$ 795
Ocean Front Suite
2a+3c or 4a
F$ 845
Beach Front Bure
2a
F$
Honeymoon Bure
2a
F$
Mana Island Resort Information & Facts
Hotel Location: Beach Front on a Mana Island in the Mid Mamanuca Islands
Getting There: 1 hour 50 mins by road / boat from Nadi Airport ; or 10 mins flight
Unique Qualities: Large resort, lovely beach and lagoon, lots of activities
Ideal for: Couples & Families
Hotel Features: 122 rooms, suites and bungalows, Swimming Pool, Tennis, Wedding Chapel
Dining: Resort Restaurant & snack bar - no independent restaurants nearby
Children Policy: All ages welcome; Kids Club
Local Attractions / Tours: Walking trails, village visit
The Beach: White sand on both sides of island , backed by coconut palms
The Ocean: Excellent for swimming, mostly sandy bottom but seaweed on south beach
Snorkelling: Excellent, offshore from north beach, average off south beach
Other Activities: Diving, Parasailing, Jet Boats, Submersible, Kayaks, Paddle Boats
Room Information
Island Bures are the entry level of accommodation at Mana Island. These bungalows are set in a plantation setting with lawns between the north and south beaches. There are two different types of island bure - single bungalows which are suited to couples or duplex bures which are suited to families with two queen beds and interconnecting doors to the second unit. Island bures are clean and simple with very small decent size living area including lounge chair and fridge but bathrooms are very small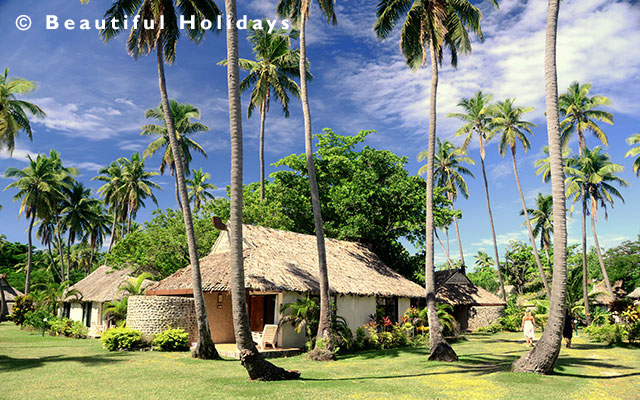 island bure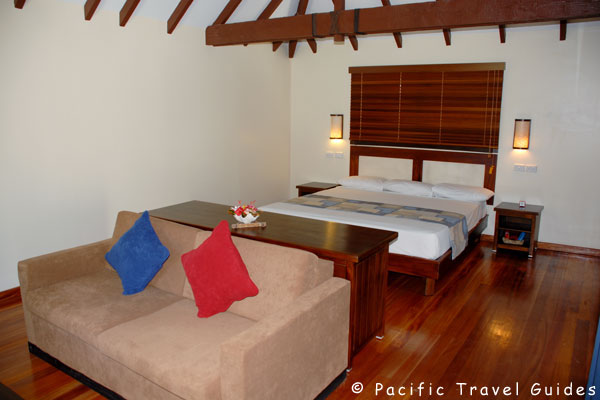 interior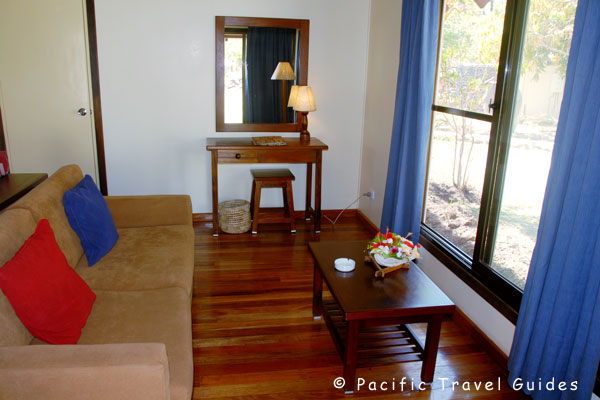 island - lounge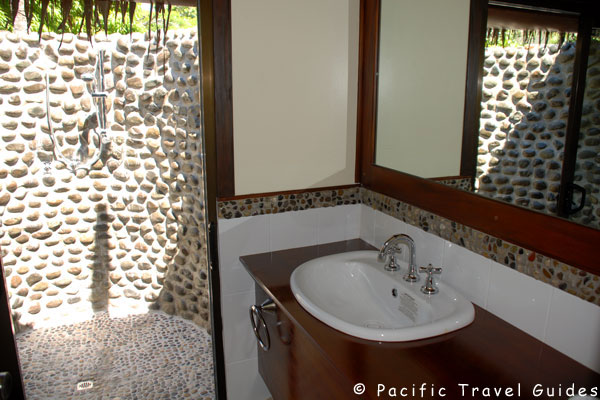 bathroom / outdoor shower
Ocean View Rooms are set overlooking the north beach in a two storey building with rooms both upstairs and on ground level. All rooms offer spacious accommodation suitable for the family with inter-connecting rooms being able to accommodate up to eight people. Ocean View Rooms are also located in duplex bures at the far end of the north beach and offer similar living.
ocean rooms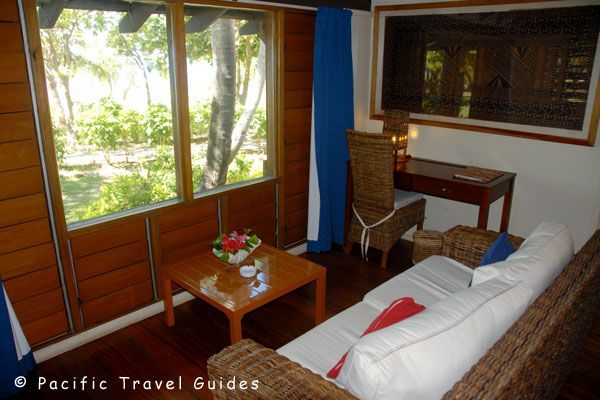 oceanview - lounge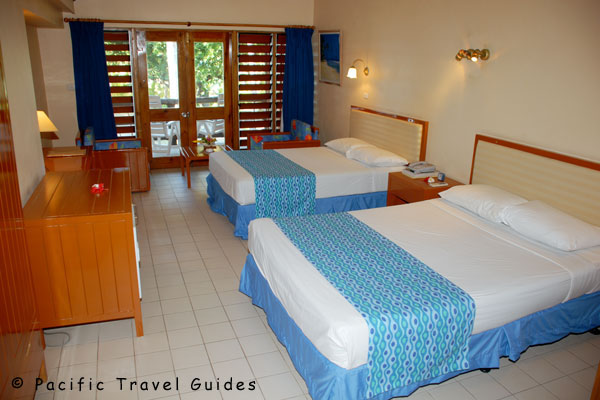 interior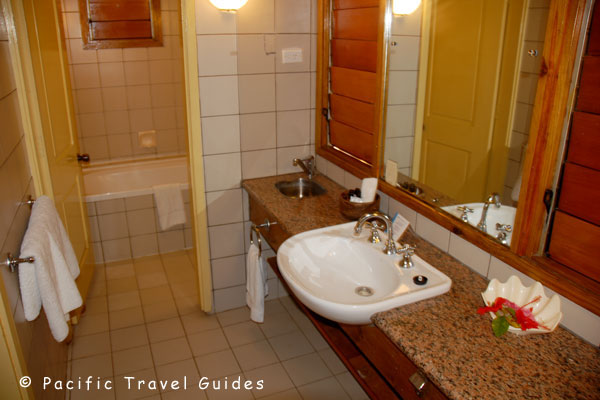 oceanview - bath
Deluxe Bures are in wooden cottages .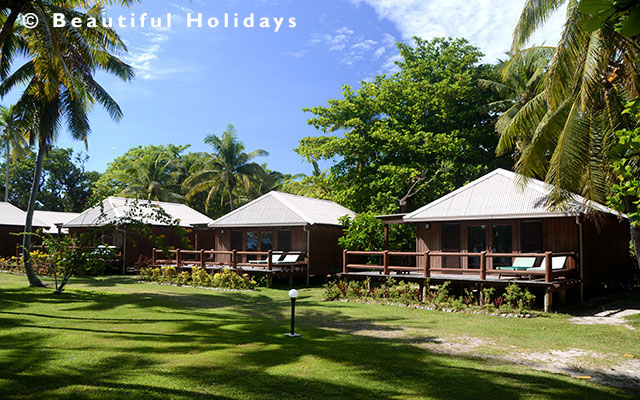 ocean view bure setting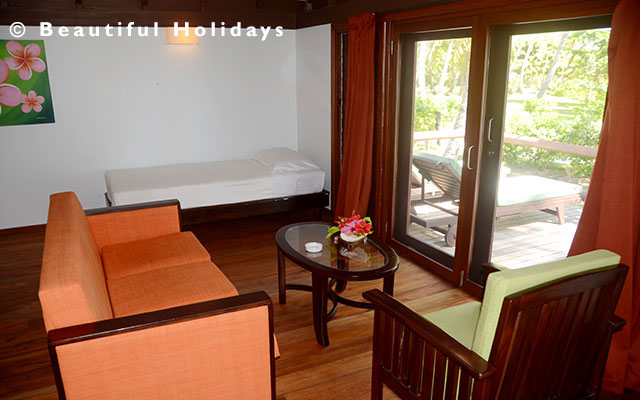 lounge area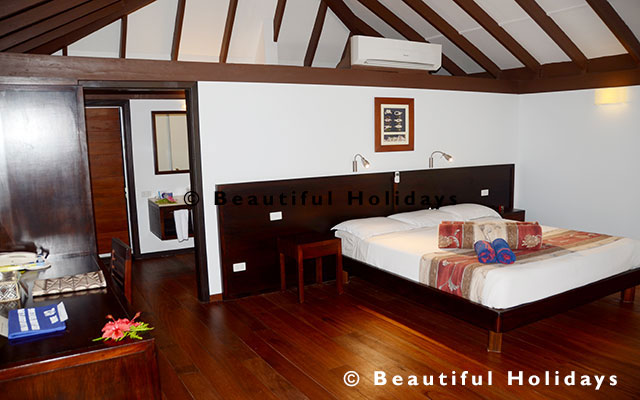 interior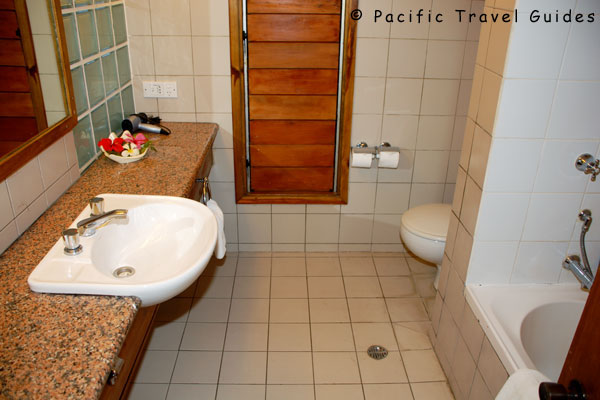 bathroom
The Ocean Front Suites are situated in a two storey hotel block facing the main southern beach. These suites have a mezzanine floor with a king-size bed or two double beds, and a spacious lounge on the lower floor. A patio off the ground floor and a balcony off the mezzanine offer nice views. Beautifully appointed in a blend of modern and traditional Fijian styles, they will accommodate both families and couples.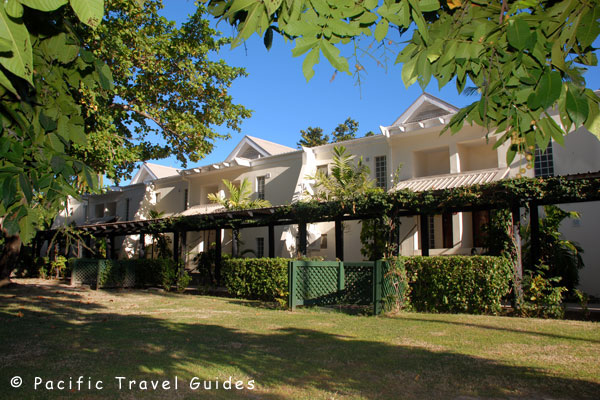 ocean front suite rooms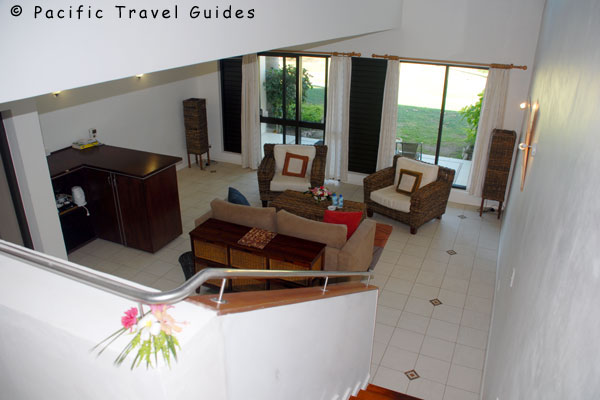 entrance - split-level suite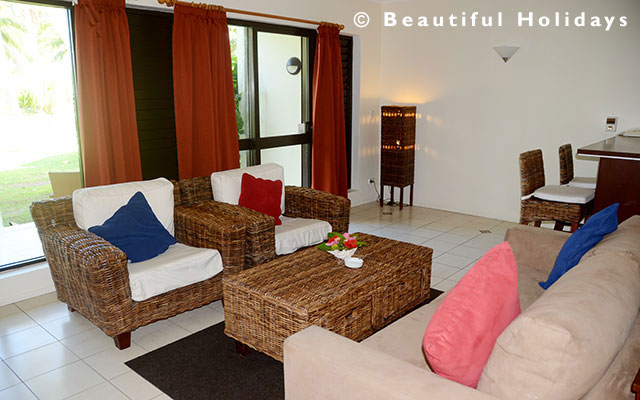 lounge - downstairs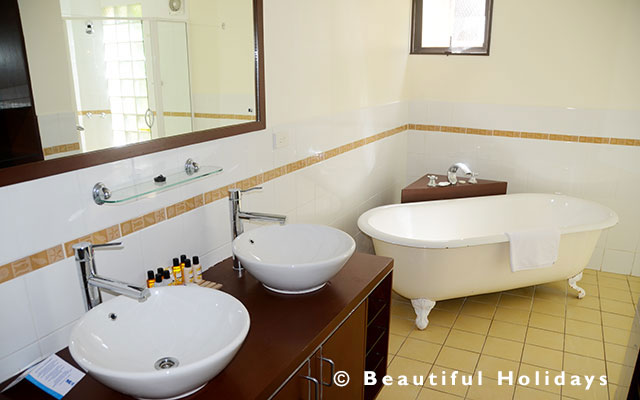 bathroom downstairs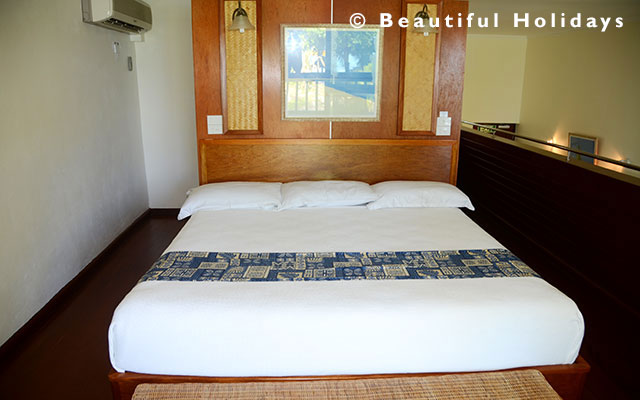 bedroom - upstairs
lounge and writing desk - upstairs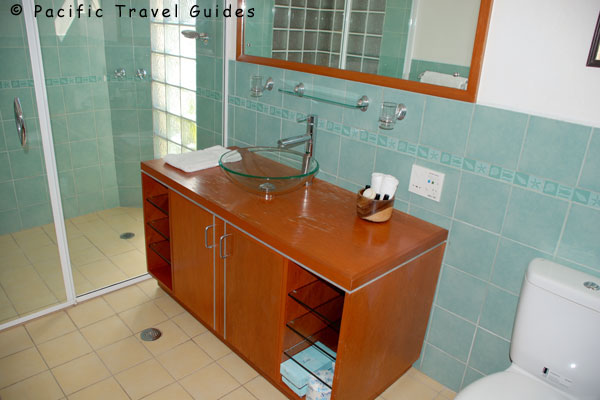 bathroom - upstairs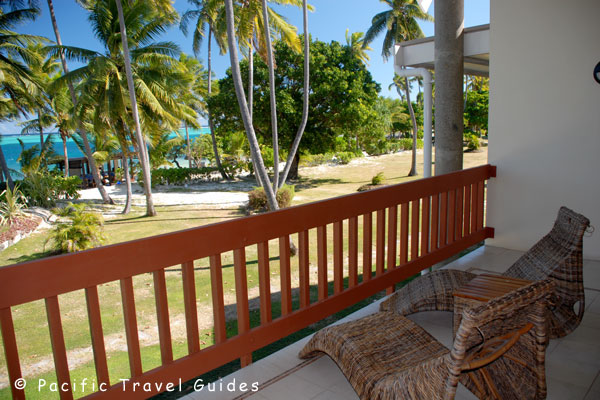 veranda - upstairs
Beach Front Bures are located on the north beach and offer modern open plan bungalows. Beach Front bures offer the addition of a Jacuzzi and large wooden veranda with sun decks. Bures are most suited for couples.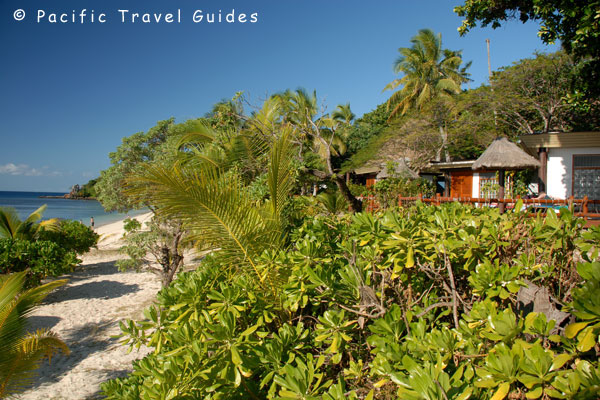 beach front bure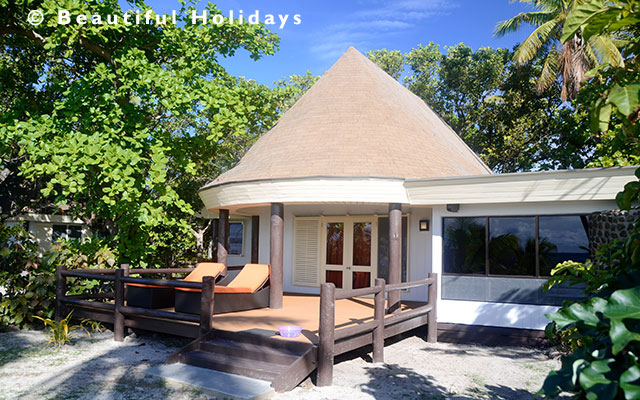 beach bure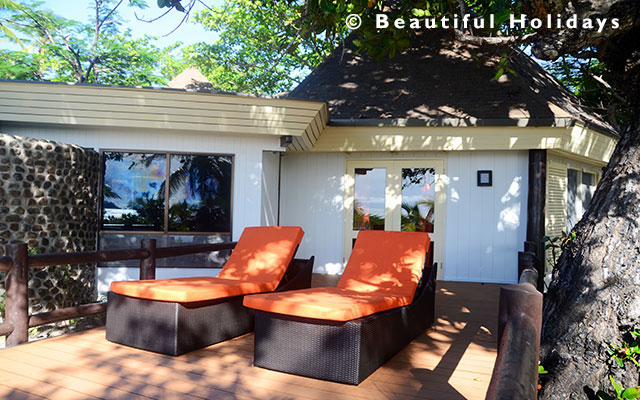 outlook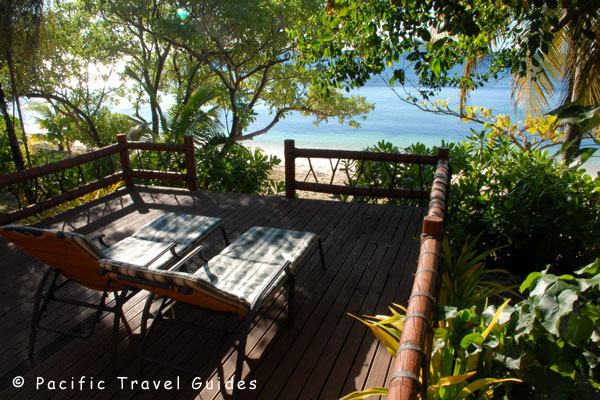 deck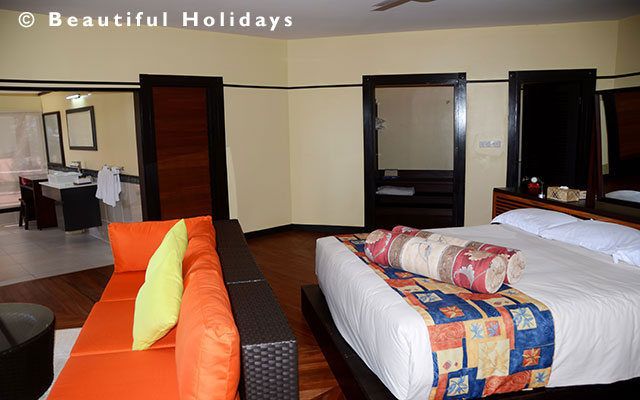 interior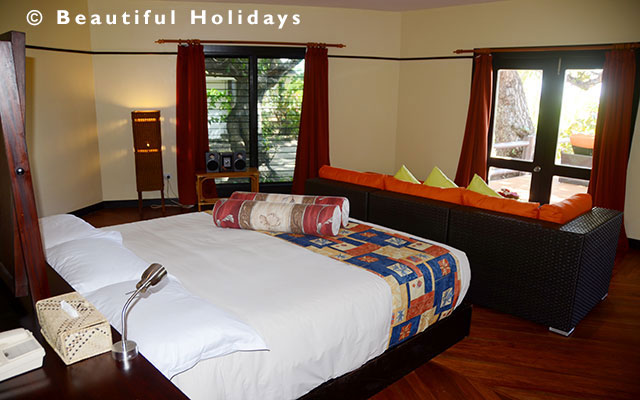 bathroom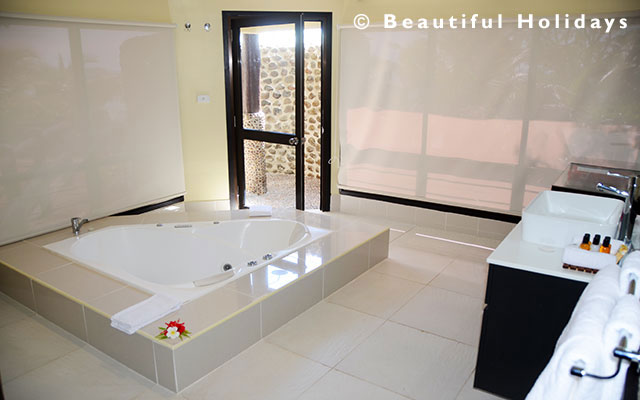 jacuzzi / bathroom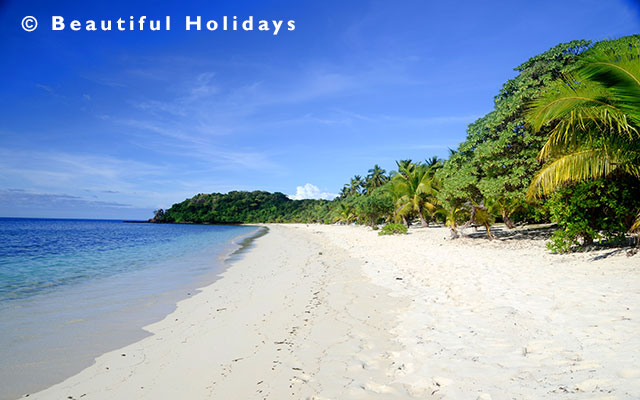 beach infront of beach bures
The Honeymoon Bures are located just a couple of metres off the high tide mark on the quiet end of the South Beach. Each bure has just over 90 sq metres of floor space which includes a private open-air spa bath. A valet service pampers the couple and a self-drive buggy allows ease of access to the reception area.
honeymoon bure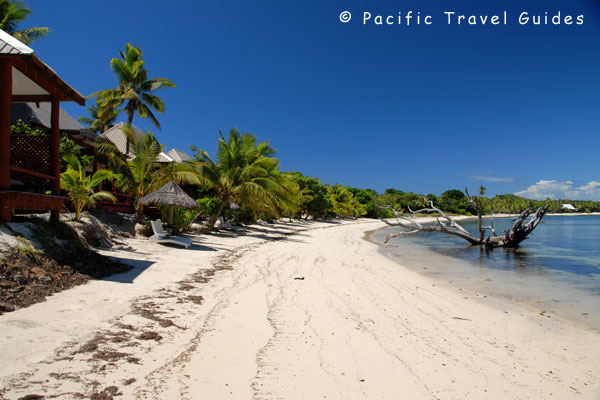 honeymoon beach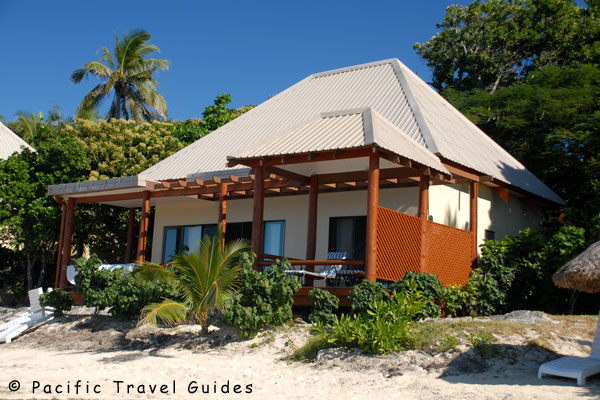 bure setting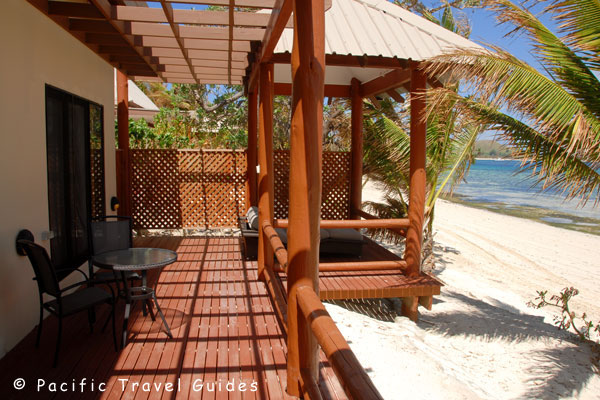 honey - deck
Hotel Amenities
Mana Island has three restaurants / snack bar to choose from. The large wooden deck overlooking the north beach with its spacious indoor dining hosts buffet breakfast and buffet meals (Mongolian BBQ, Fijian Feast and Seafood Buffet are common events). The South Beach Restaurant is quieter for a-la-carte dining. There's a lively sunset bar with evening bingo sessions as well as a boutique shop and games room with table tennis and pool table.