Independent review for Coral View Resort in the Yasawa Islands of Fiji

Coral View Resort is one of the orginal backpacker resorts in the Yasawa Islands and has evolved to become one of the more popular choices for watersports - there's jet boats, a PADI dive centre, kayaks and good snorkelling offshore, plus a lively backpacker atmosphere with air-conditioned dorms. The downside is the beach, which is narrow and eroding away although a seawall has been built to create a small beach for sunbathing.
Quick Facts
4 Cottages + Dorm
Small Island - Beachfront Location


Fiji Islands Map

Yasawa Islands Map
Coral View Resort Room Details & Rates
Room Category
(click for details & pix)
Sleeps
(c = child)
Hotel Public Rate
(for 2 people)
Dorm
10 / 20
F$ 42
Garden View Bure
3
F$ 130
Beachfront Bure
2
F$ 165
Coral View Resort Information & Facts
Hotel Location: Beach Front on Tavewa Island in northern Yasawas
Getting There: 4 hrs by fast catamaran from Denarau Marina, Nadi
Unique Qualities: Stunning secluded beach setting facing pristine turquoise lagoon
Ideal for: Couples, Singles & Backpackers
Hotel Features: 20 bungalows + 3 dorms
Dining: Compulsory Meal plan
Children Policy: All ages welcome
Local Attractions / Tours: Village Visits, Hiking, Sawa i Lau Cave
The Beach: Average - nice beaches ten minutes walk along coast
The Ocean: Good for swimming - sandy bottom protected lagoon
Snorkelling: Excellent - offshore from beach
Other Activities: Scuba Diving, Jet boats, kayaks, hand line fishing
Room Information
Dorms are in Air conditioned rooms with ensuite hot-water bathroom for convenience.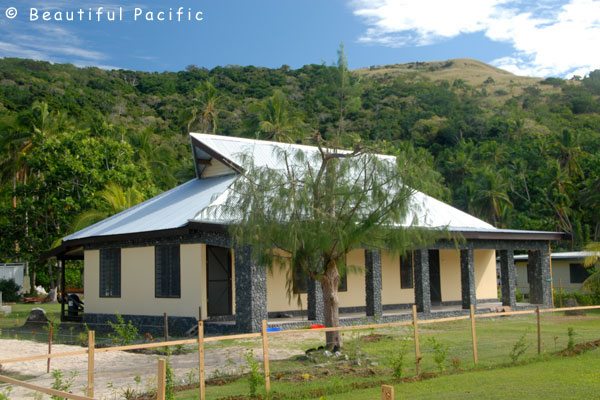 dorm setting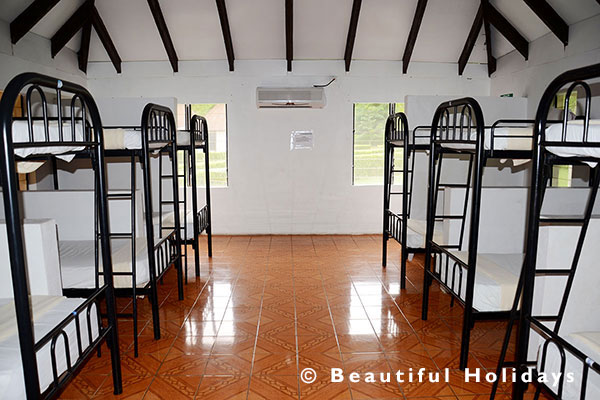 dorm inside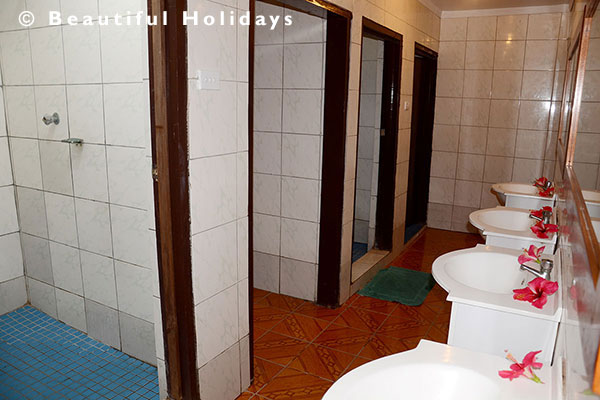 dorm ensuite bathroom
The Stabdard Bures are Plantation style cottages with simple furnishings and small en-suite bathrooms.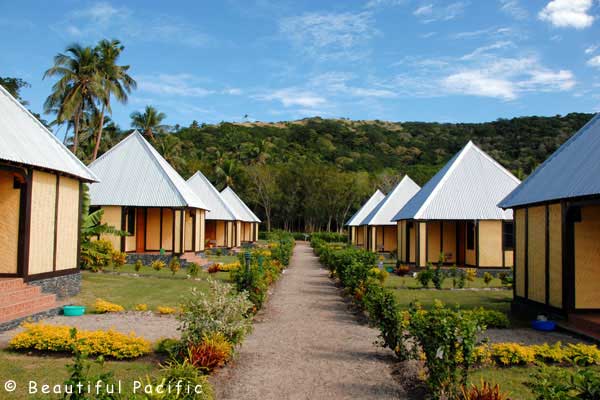 standard bures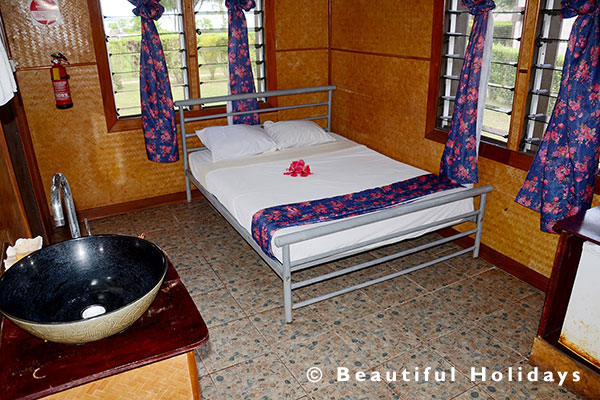 dorm inside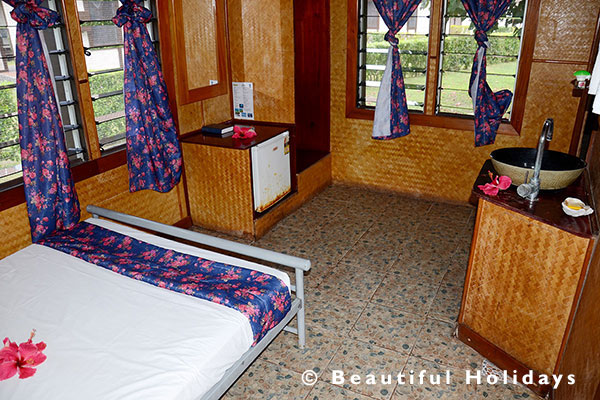 dorm ensuite bathroom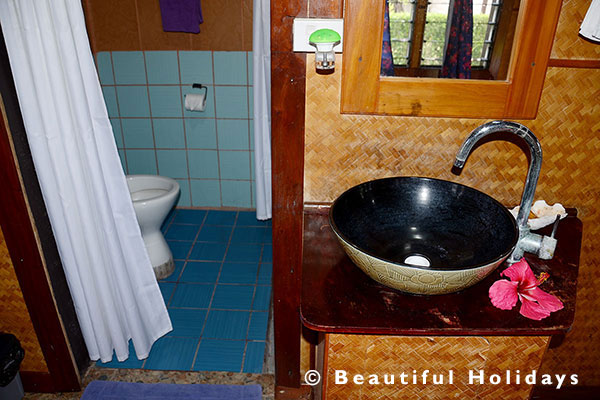 dorm ensuite bathroom
Deluxe Bures are larger and can sleep three adults.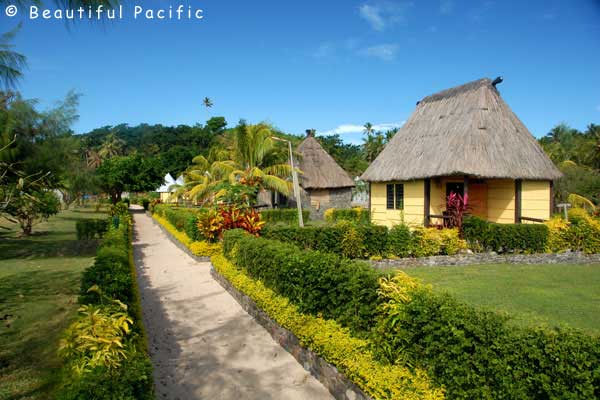 deluxe bure setting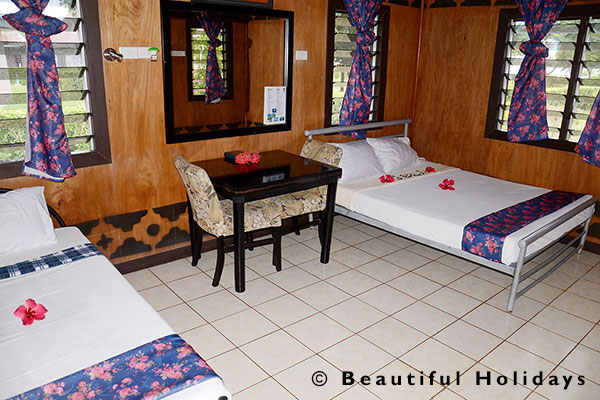 deluxe bure inside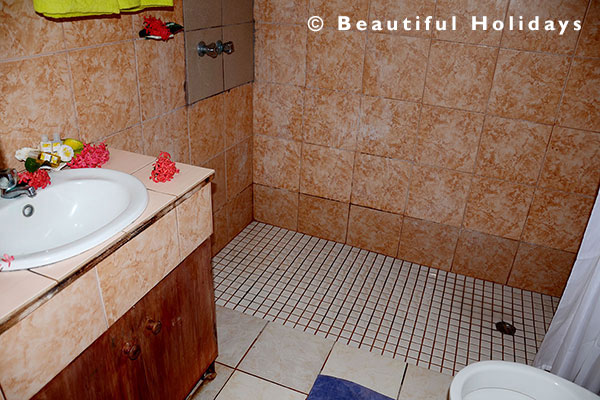 deluxe bure ensuite bathroom
Hotel Amenities
Guests can arrange private island tours to visit a local village or to swim in the Sawa-i-Lau limestone vaves. Coral View Resort operate its own full PADI certified courses and diving excursions.