Independent review for Bounty Island Resort in the Mamanuca Islands of Fiji

Bounty Island Resort Fiji has now been rebranded as Serenity Island Resort.

Bounty Island Resort was a small intimate coral island resort aimed at budget travellers and backpackers. The island offers 48 acres of untouched scrub forest surrounded by golden sandy beaches, clear pristine waters and a marine reserve that provides good snorkelling. There's a lively bar and small swimming pool, with accommodation in air-conditioned Beach Front huts or dormitories.
Quick Facts
18 Bures & Dorm
Small Island - Beachfront Location
Restaurant & Bar, Swimming Pool


Fiji Islands Map

Mamanuca Islands Map
Bounty Island Resort Information & Facts
Hotel Location: Beach Front on a small island
Getting There: 1 hour by road / boat from Nadi Airport
Unique Qualities: Peaceful, gorgeous swimming beach, good snorkelling
Ideal for: Couples, Singles, Families, Groups
Hotel Features: 26 Bures + Dorm Rooms, Swimming Pool
Dining: Resort Restaurant - no independent restaurants nearby
Children Policy: All ages welcome
Local Attractions / Tours: Walking trails, cultural centre, vegetable gardens
The Beach: White sand around island, coconut palms
The Ocean: Excellent for swimming, mostly sandy bottom
Snorkelling: Good, offshore from beach
Other Activities: Catamaran, Outer Reef Snorkelling Trips, Handline Fishing
Room Information
The 8 Island Buresare slightly smaller than the other Beach Bures, and don't have air-conditioning with ceiling fans instead but otherwise have similar interiors. These bures are also closer to the main resort facilities with less privacy.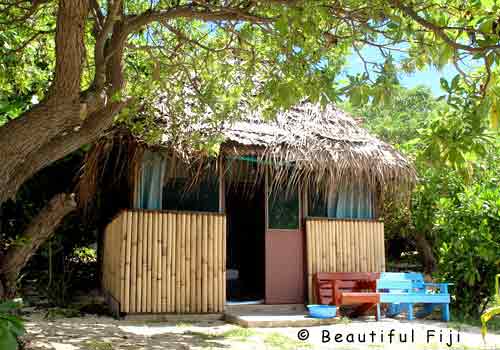 budget bure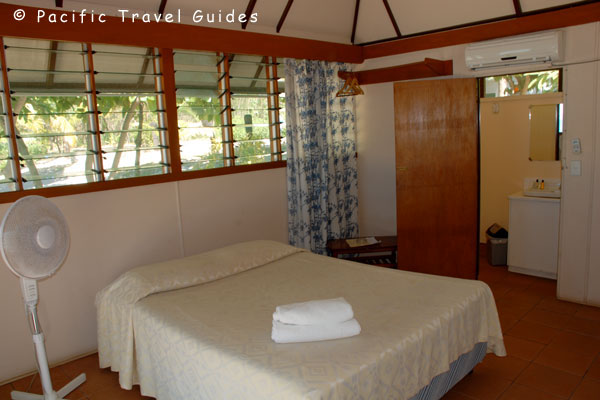 bure inside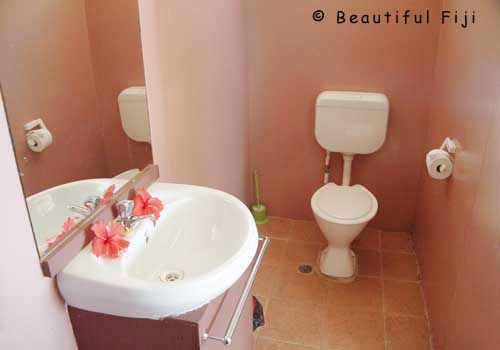 bure bathroom
The ten Beach Front Bures are simple wooden and bamboo thatch roof bungalows, fully screened and with private bathroom. Each bungalow has ceramic tiled floors with a double bed (2 single beds can be squeezed in for children). Bathrooms are small with loo, sink and hot water shower Each bungalow has a wooden chair and table and hammock outside, leading onto the beach.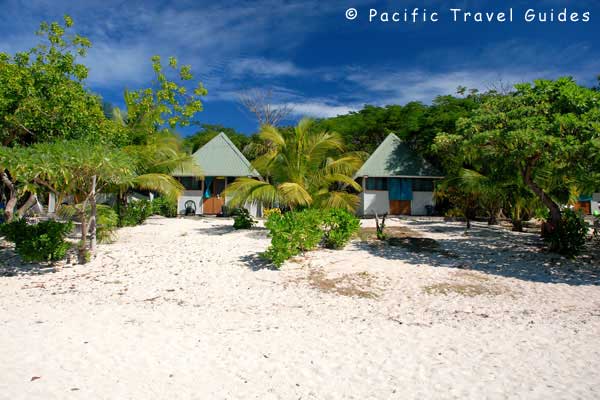 bures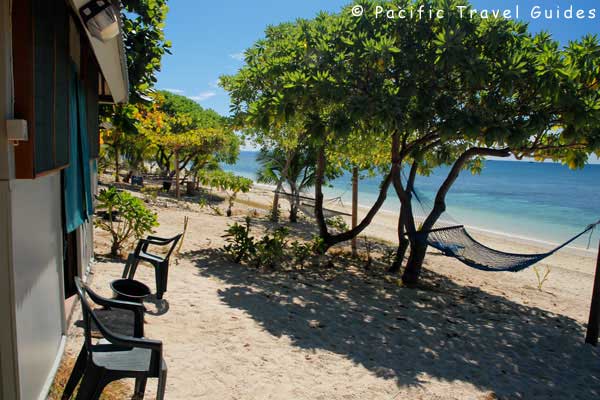 bure entrance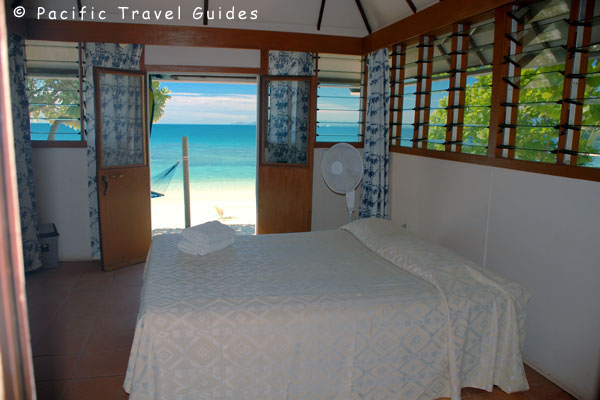 bure outlook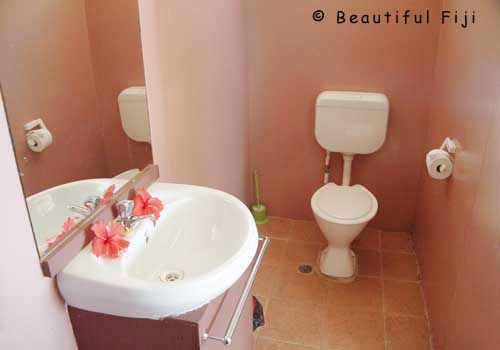 bure bathroom
Hotel Amenities
Bounty Island offers 48 acres of untouched land with tropical gardens surrounded by golden sandy beaches, clear pristine waters and a marine reserve that provides good snorkelling. The island takes 30 minutes to stroll around, is surrounded by sand (part coral in places) and has wonderful views looking back onto the man island of Viti Levu and out onto the other smaller islands of the Mamanuca Group. Beachcombing is good with lots of small shells along the beach.
Around The Island Secluded Bounty Island is a marine sanctuary in the Mamanucas – for this reason, there is an abundance of marine life and coral growth surrounding the island. Fishing is strictly prohibited within 400 meters off the island. There are rare (endangered) banded rails, parrots, white-eyes, honey suckers, herons, iguanas, nesting turtles on the island and geckos. The geckos live on spiders and various insects, which provide some balance to the environment that introduces guests to the miniature eco-system on the island.