Independent review for Botaira Beach Resort in the Yasawa Islands of Fiji

Botaira Beach Resort Fiji is set on a beautiful beach with private bungalows hand-crafted from traditional materials facing one of the best snorkelling lagoons in the Yasawas. This budget style resort is not the best value place to stay and the food is simple fare, but if you're looking for an idyllic laid back holiday location you won't be disappointed.
Quick Facts
10 Bures
Small Island - Beachfront Location
Children Not Recommended
Set Meal Plan


Fiji Islands Map

Yasawa Islands Map
Botaira Beach Resort Room Details & Rates
Room Category
(click for details & pix)
Sleeps
(c = child)
Hotel Public Rate
(for 2 people)
Deluxe Bure
3
F$ 360
Compulsory Meal Plan
Botaira Beach Resort requires a meal plan to be paid prior to arrival as follows:
F$99 per person per day or F$49 for children 3-11yrs

Botaira Beach Resort Information & Facts
Hotel Location: Beach Front, Naviti Island
Getting There: 3hrs by fast catamaran from Denarau Marina, Nadi
Unique Qualities: Gorgeous beach and snorkelling lagoon
Ideal for: Couples
Hotel Features: 10 Bures
Dining: Set Meal Plan & Sunset Bar on site
Children Policy: Not recommended
Local Attractions / Tours: Manta Ray snorkelling, Village Visits, Scenic Hiking, Lagoon Trips
The Beach: Superb - fine white sand within a secluded moon shape bay
The Ocean: Fantastic - deep water lagoon and offshore pontoon
Snorkelling: Exceptional - coral reefs and fish directly offshore from beach
Other Activities: Kayaking
Room Information
Accommodation is in traditional thatch roof bungalows (bures). The private bures are all spacious with a double bed, spare single bed, lounge area and private bathroom offering hot water shower. There's a small veranda at the front of each bure with deck chairs.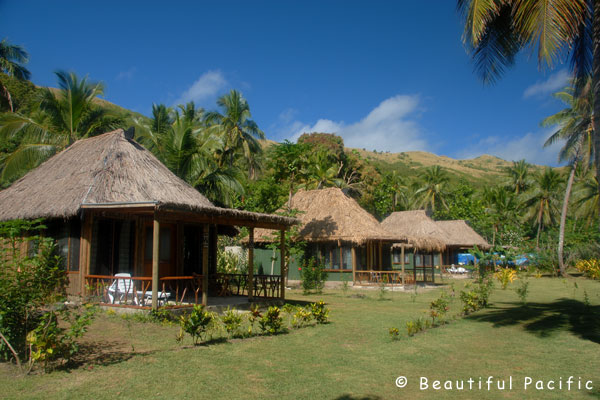 garden bure setting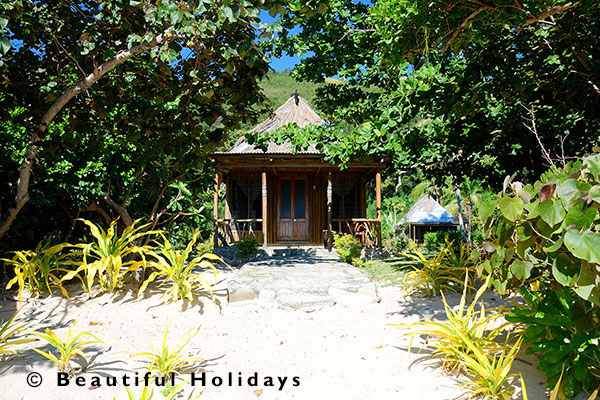 beach bure close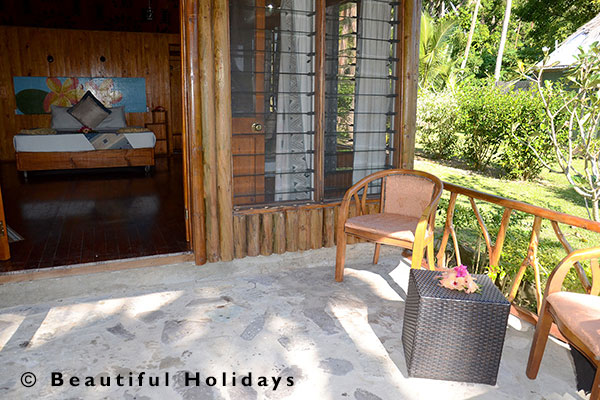 bure entrance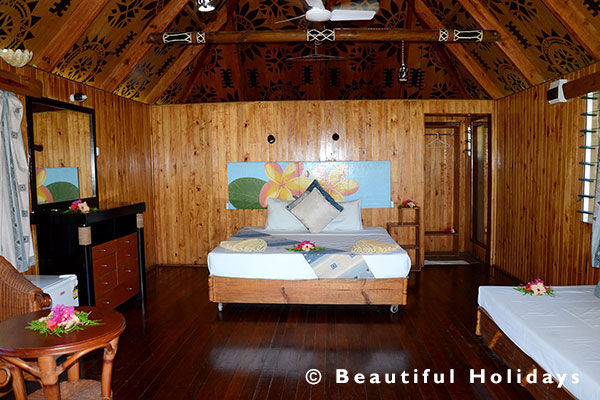 iopen plan bure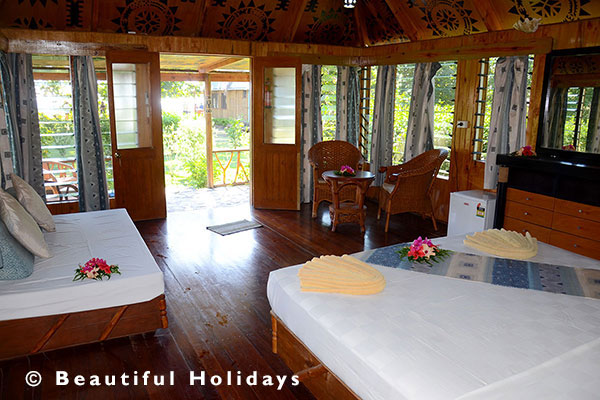 inside bure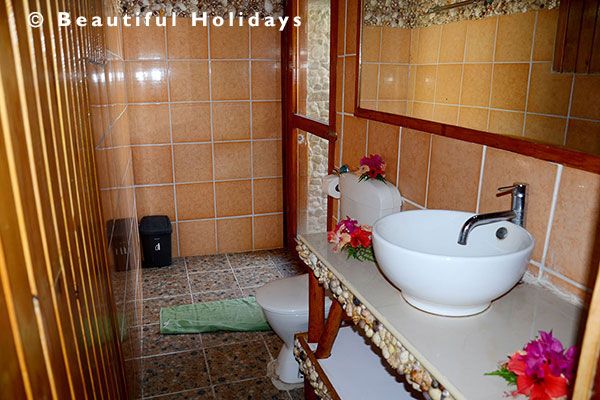 bure bathroom
Hotel Amenities
The resort has two dining areas - a large traditional high roofed building and a smaller snack bar area with a sand floor.

Snorkelling is very good just 30 metres off the beach and boat trips are available to the outer reefs as well as organised trips to swim with the Manta Rays about 20 minutes boat ride south of the resort. Kayaking is available, there are some great hiking trails with sweeping views of the Yasawa islands and the neighbouring village can be visited for cultural integration.