Independent review for Serenity Beaches Resort in the Ha'apai Group, Tonga Islands

Serenity Beaches is the ultimate back to nature secluded resort in Tonga. Located on an outer uninhabited island in the seldom visited Ha'apai Group, Serenity Beaches is a holistic retreat run by a lovely American lady trained in massage and offering simple wholesome food, rustic bungalows and above all an intimate white sand beach where your footprints are likely to be the only ones around.
Recommended For:
Singles or Couples
Very Remote Location
Robinson Crusoe Style Atmosphere
Quick Facts
4 Bungalows
Outer Island - Beachfront Location
Restaurant & Bar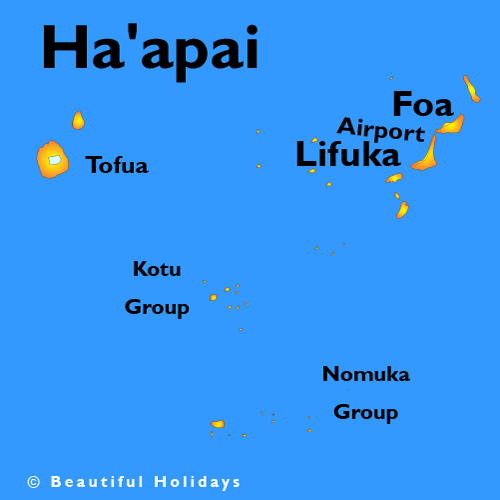 Tonga Map


Ha'apai Map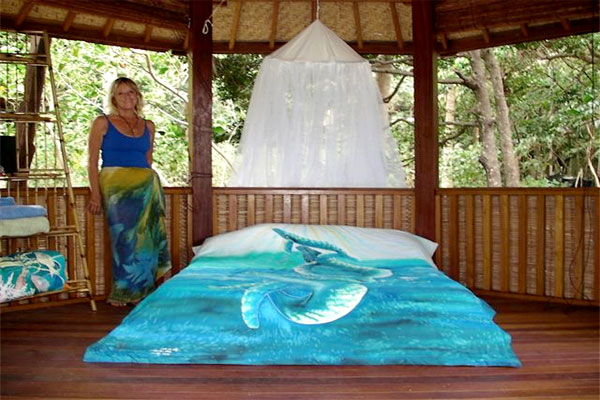 standard fale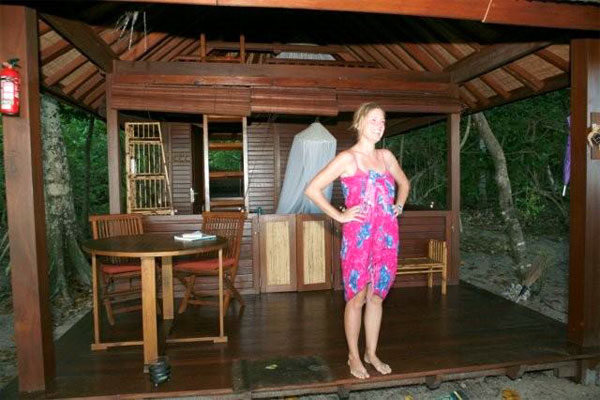 superior fale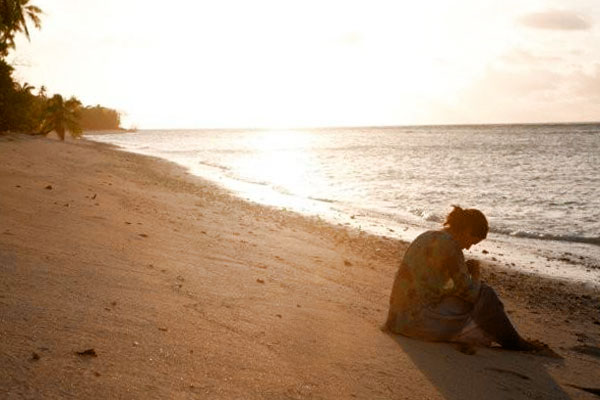 sunset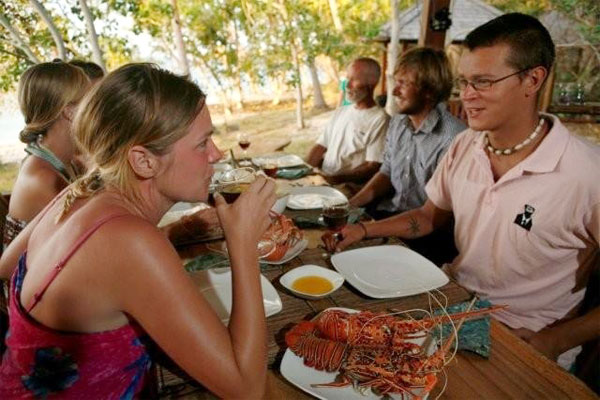 dining
Serenity Beaches Resort Room Details & Rates
Room Category
(click for details & pix)
Sleeps
(c = child)
Hotel Public Rate
(for 2 people)
Standard Open Fale
2
T$ 190
Deluxe Two Room Fale
4
T$ 270
Serenity Beaches Resort Information & Facts
Hotel Location: Beachfront on Uoleva Island in Ha'apai Group
Getting There: 35 minutes to Ha'apai Airport PLUS 1 hr by road / boat
Unique Qualities: Secluded island and beach, traditional island lifestyle
Ideal for: Couples
Hotel Features: 4 traditional style bungalows
Dining: Restaurant - no independent restaurants close by
Children Policy: All ages welcome
Local Attractions / Tours: Uninhabited islands, fishing villages
The Beach: Excellent, fine white sand around almost all the island
The Ocean: Good for swimming, sandy bottom, protected
Snorkelling: Good off from beach
Other Activities: Snorkel trips to outer reef Kayaking
Hotel Amenities
Accommodation is in one of five crafted fales (bungalows) set in light vegetation. The two Standard fales are single rooms with open sides and a mattress laid on the polished wooden floor strung with a mosquito net. Superior Fales are larger with two rooms (one mezzanine), a private outdoor bathroom with shower and a large covered porch for lounging.