Independent review for Mystic Sands in Vava'u Island the Kingdom of Tonga

Mystic Sands is a small laid back oceanfront setting with just four units offering spacious interiors. There's a pontoon with access to deep water for both swimming and snorkelling and a man-made beach area with sun loungers for lazing. This is a good choice for those who like to do their own thing, are not fussed about a beach, but enjoy swimming, snorkelling, kayaking, tranquil ocean and island views, and an intimate non-serviced environment.
Recommended For:
Couples
Oceanfront Setting
Snorkelling & Kayaking
Quick Facts
4 Rooms
Outer Island - Oceanfront Location
No Restaurant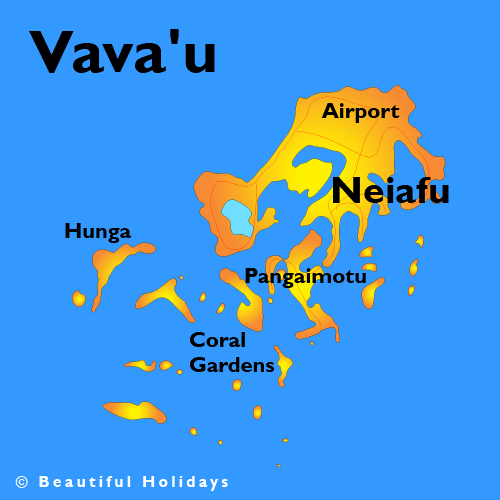 Tonga Map


Vava'u Map
Mystic Sands Room Details & Rates
Room Category
(click for details & pix)
Sleeps
(c = child)
Hotel Public Rate
(for 2 people)
Beach Hut
3
US$ 170
Family Unit
4
US$ 195
Mystic Sands Information & Facts
Hotel Location: On Pangaimotu Island, overlooking harbour passage in Vava'u Group
Getting There: 55 minutes flight to Vava'u Airport + 25 mins by road
Unique Qualities: Quiet setting with close access to Neiafu and self-catering bungalows
Ideal for: Couples
Hotel Features: 4 Units
Dining: No restaurant on site, independent restaurant walking distance
Children Policy: All ages welcome
Local Attractions / Tours: Humpback whales, boat tours, walking trails
The Beach: Average - small and narrow with medium coarse sand
The Ocean: Good for swimming, part sandy bottom, protected, no waves
Snorkelling: Average, off from beach
Other Activities: Game fishing, sailing charters, day cruises, scuba diving
Room Information
All four Beach Huts feature king size bed and a single bed with modern furnishings.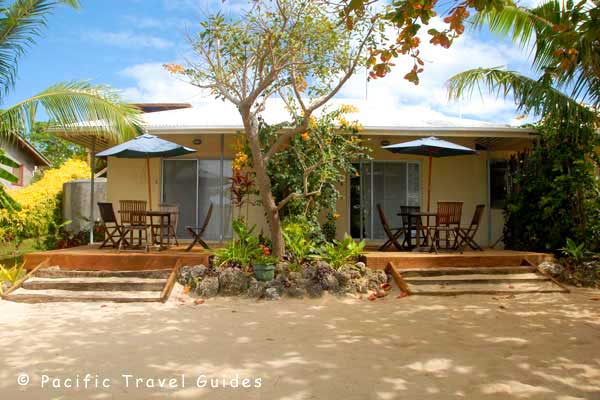 rooms exterior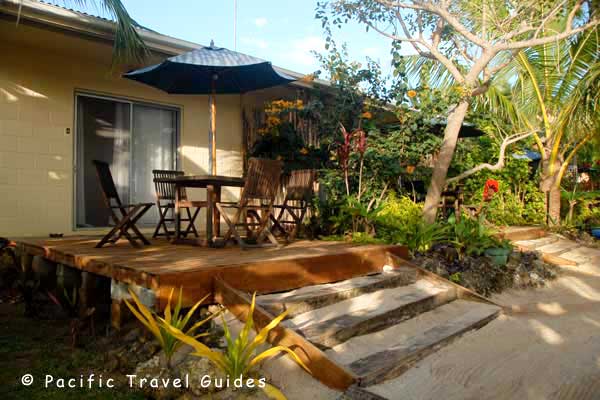 room front
interior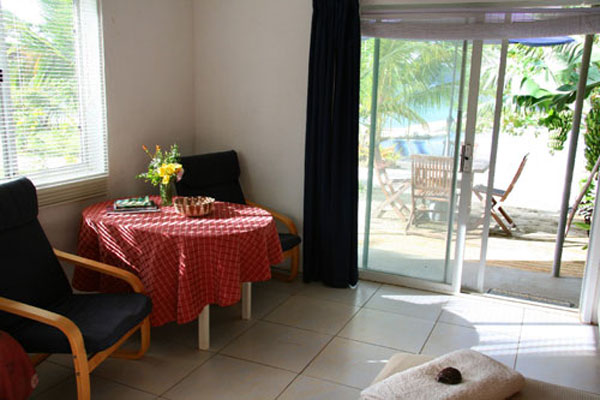 interior
The Family Unit is set in a private A-frame bungalow adjacent to the Beach Units and has a lounge area with three single beds, separate master bedroom and kitchenette for self-catering.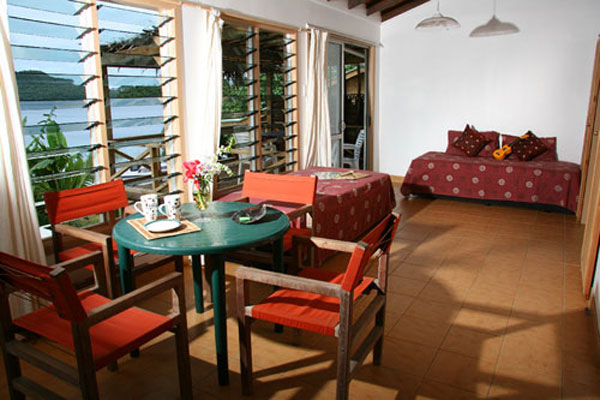 interior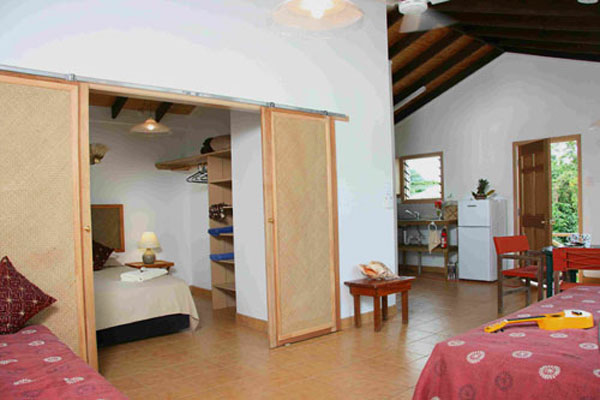 interior
Hotel Amenities
Mystic Sands is located on Utungake Island adjacent to The Tongan Beach Resort where guests can dine . There's also road access across two small bridges to Neiafu Town (fifteen minutes) and the property sits beside the channel to Port of Refuge meaning all boat charters / sailing cruises from Neiafu will pass by and pick-up on their day trips to the islands.