Independent review for International Dateline Hotel in Nuku'alofa Town, the Kingdom of Tonga

The International Dateline Hotel is a large ageing hotel in a central location five minute walk to downtown Nuku'alofa and across the road from the waterfront. With an swimming pool, restaurant, bar, tour desk, beauty salon, 24-hr reception and 126 rooms, this business style hotel has a great location but is long overdue rennovation.
Recommended For:
Singles, Couples & Business People
Large Hotel in Nuku'alofa
Central but Quiet Location
Quick Facts
120 Rooms
Mainland - Town Location
Restaurant & Bar, Swimming Pool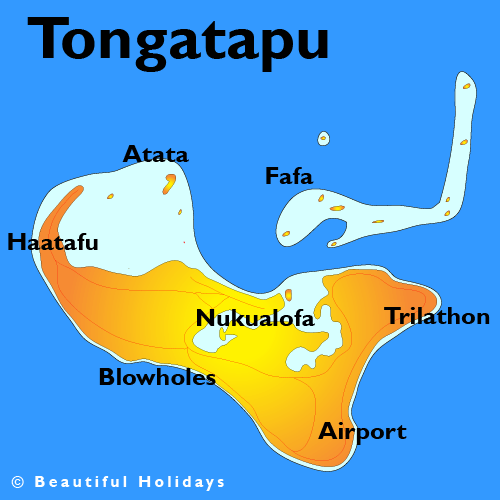 Tonga Map

Nuku'alofa Map
International Dateline Hotel Room Details & Rates
Room Category
(click for details & pix)
Sleeps
(c = child)
Hotel Public Rate
(for 2 people)
Economy Room
2
T$ 160
Sea View Standard Room
2
T$ 225
Premium Deluxe Room
2
T$ 295
Premium Deluxe Suite
2
T$ 495
International Dateline Hotel Information & Facts
Hotel Location: Across road from harbour wall in Nuku'alofa Town
Getting There: 35 minutes by road from Tonga International Airport
Unique Qualities: Large hotel with pool close to downtown
Ideal for: Couples, Families, Business People
Hotel Features: 120 Rooms, swimming pool
Dining: Restaurant & bar - independent restaurants close by
Children Policy: All ages welcome
Local Attractions / Tours: Nuku'alofa town, ancient sites, blowholes
The Beach: Tiny grey sand beach harbour across road
The Ocean: Across road from oceanfront with swimming bay
Snorkelling: No - snorkel on day cruise to outer island resorts from Faua Wharf
Other Activities: Game fishing and scuba diving from Faua Wharf
Hotel Amenities
Accommodation is in 126 rooms split into three three-story wings forming a courtyard around the swimming pool. Two of the wings are referred to as the Old Wing and have Suites, Superior and Standard Rooms all with old furnishings, not so comfortable double bed, box television and air-conditioning. The not-so-new New Wing has slightly more appealing Deluxe Rooms (Queen bed), and slightly more spacious Executive Suites (King bed, separate bedroom) which both have a fridge and tea and coffee making facilities.