Independent review for Radisson Hotel Tahiti in French Polynesia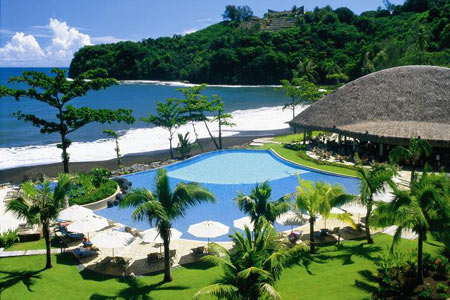 The Radisson Hotel is located on a picturesque black sand beach overlooking Matavai Bay on the north west coast of Tahiti. Good location for exploring the spectacular north coast scenery with easy access to stunning Tahiti Iti.
Room Information
Immaculate and spacious rooms set in five story hotel blocks facing the ocean. All rooms are fully air-conditioned and feature large balconies. Standard rooms have spacious bathrooms with jacuzzi options whilst the larger suites enjoy separate master bedroom / lounge and an even bigger bathroom with separate toilet.