Independent review for White Sands Beach Resort on Tongatapu Island in the Kingdom of Tonga

White Sands Beach Resort is a delightful small retreat on the west side of Tongatapu offering outstanding value for money. Run by a New Zealand couple, White Sands has just three bungalows, each split into two spacious rooms set back 20 metres from a lovely secluded beach with protected swimming and some excellent snorkelling. There's a swimming pool, meals can be supplied on prior arrangement or guests can also take a taxi ten minutes down the road to a handful of small beach restaurants.
Recommended For:
Couples
Spacious Bungalows with Kitchens
Swimming Pool & Great Snorkelling
Quick Facts
6 Rooms
Mainland - Beachfront Location
Self Catering, Swimming Pool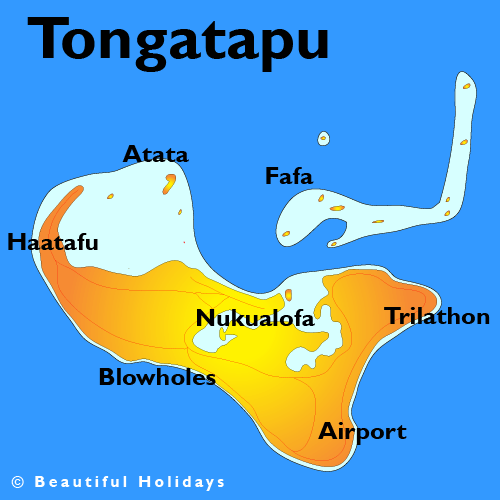 Tonga Map


Tongatapu Map
White Sands Beach Resort Room Details & Rates
Room Category
(click for details & pix)
Sleeps
(c = child)
Hotel Public Rate
(for 2 people)
Beach Front Room - Single Person
1
T$ 170
Beach Front Room
3
T$ 210
White Sands Beach Resort Information & Facts
Hotel Location: Beachfront on western tip of mainland Tongatapu
Getting There: 40 minutes by road from Tonga International Airport
Unique Qualities: Secluded beach, spacious accommodation
Ideal for: Couples
Hotel Features: 6 Rooms
Dining: Restaurant & bar - no independent restaurants close by
Children Policy: All ages welcome
Local Attractions / Tours: Blowholes, Flying foxes
The Beach: Good - white coral sand
The Ocean: Average, part coral bottom, some swimming areas
Snorkelling: Good, offshore from beach on outer reef
Other Activities: Surfing, game fishing
The six rooms are in rather ordinary single story cement bungalows but interiors are clean, well appointed and spacious making for comfortable living. The Queen bed is draped in colourful bedspread, there's a lounge area (no TV) and a dining area for snacks with a fridge, kettle, toaster and some cutlery.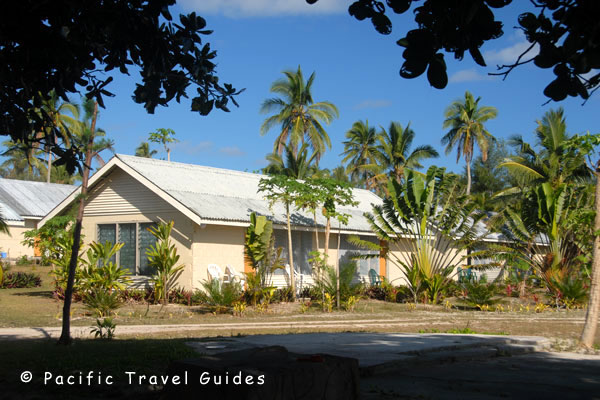 rooms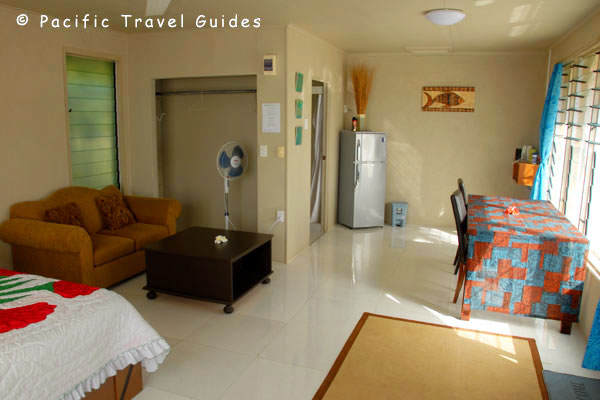 room 2 in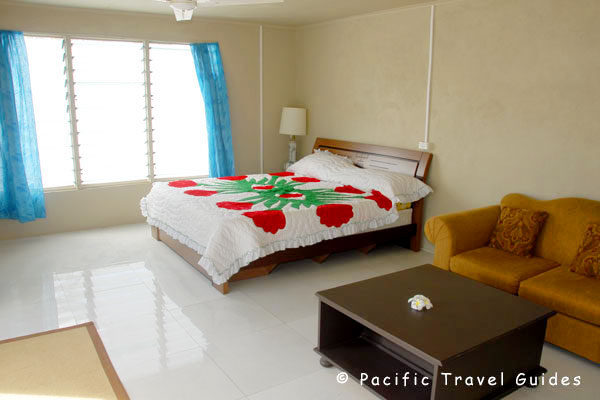 room 2 bed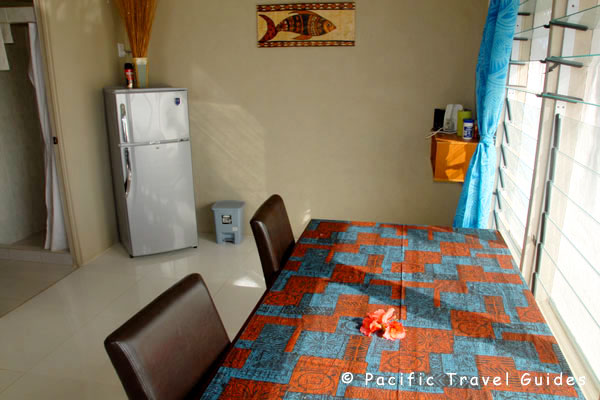 room 2 kitchen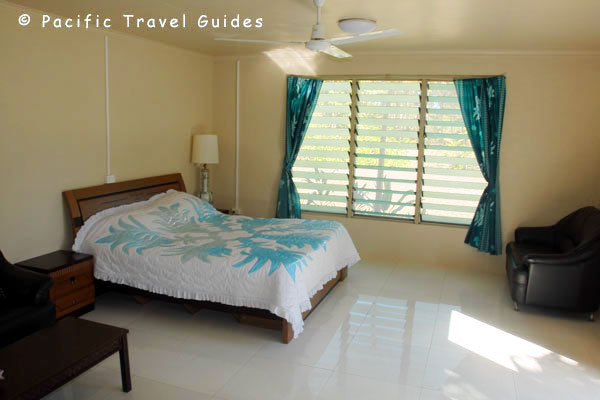 room in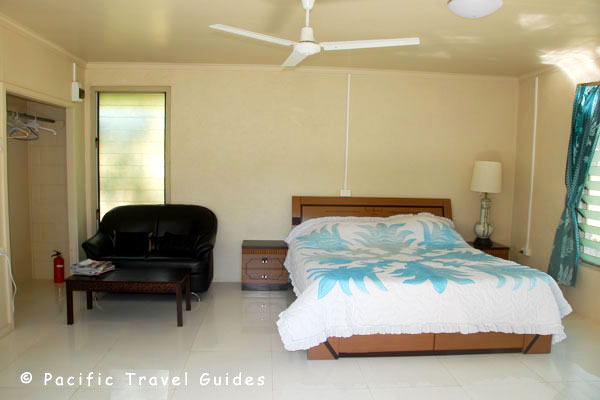 room bed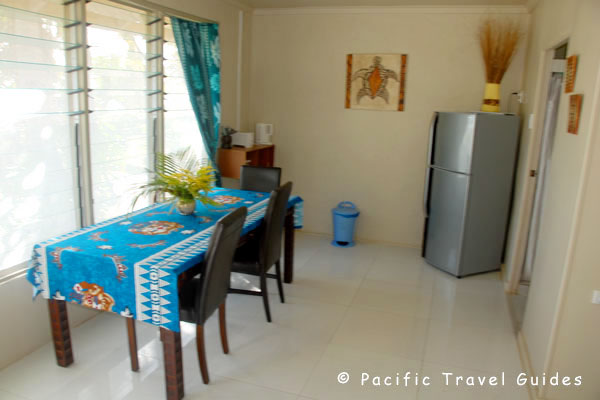 room kitchen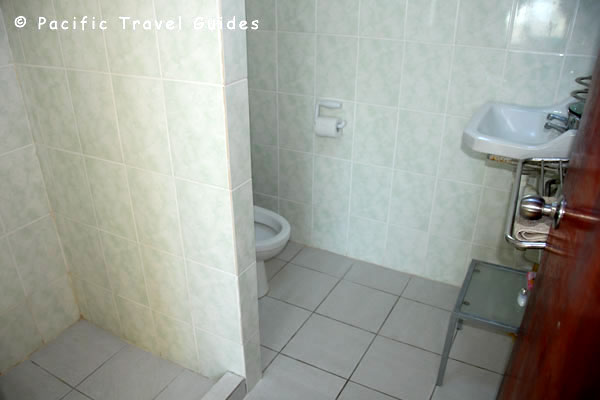 room bathroom