Independent review for Tanoa Tusitala Hotel in Apia Town on Upolu Island in Samoa

The Tanoa Tusitala Hotel Samoa is located in the heart of Apia and offers 94 spacious rooms and suites set amongst 15 acres of tropical flower gardens. Hand-tied fales (traditional Samoan houses) dominate the central courtyard, pools & terraces, housing the lobby, restaurants, bars and entertainment venues of this central Apia hotel.
Recommended For:
Singles, Couples & Families
Exploring Apia Town
Business & Conferences
Quick Facts
94 Rooms
Mainland - Town Location
Restaurant & Bar, Swimming Pool, Tennis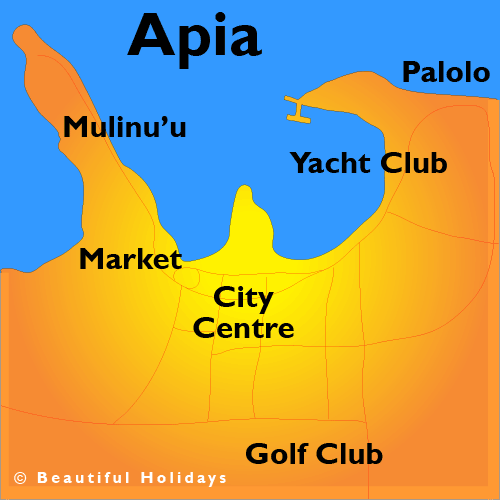 Samoa Islands Map


Apia Town Map
Tanoa Tusitala Hotel Room Details & Rates
Room Category
(click for details & pix)
Sleeps
(c = child)
Hotel Public Rate
(for 2 people)
Deluxe Double Room
2a+3c or 3a
A$ 202
Deluxe King Room
3
A$ 202
Junior Suite
3
A$ 303
Presidential Suite
3
A$ 455
Tanoa Tusitala Hotel Information & Facts
Hotel Location: Apia Town, on Mulinuu Peninsula, overlooking harbour
Getting There: 40 minutes by road from Faleolo International Airport
Unique Qualities: Central location ; Excellent service
Ideal for: Couples, Families, Groups, Business People
Hotel Features: 94 Rooms, Swimming Pool, Tennis Courts
Dining: Restaurant & bars at hotel - excellent independent restaurants nearby
Children Policy: All ages welcome
Local Attractions / Tours: Fish & Handicraft Markets, Sliding Rock, Mulinuu Peninsula Walk
The Beach: Not on beach - closest beach 40 minutes by road
The Ocean: Harbour across road
Snorkelling: Excellent at Palolo Deep Reserve - 20 minutes walk
Other Activities: Game Fishing
Hotel Amenities
Formerly known as the Hotel Kitano Tusitala, the hotel was purchased by the Tanoa Group of Hotels. The hotel is located on the quiet Mulinu'u Peninsula overlooking Apia Harbour, just 2 minutes walk to the central business district, fish market and handcraft centre.