Independent review for Hotel Millenia in Apia Town on Upolu Island in Samoa

The Hotel Millenia Samoa is set across the quiet road from the harbour front about half way up the Mulinu'u Peninsula, a 10 minute walk from downtown Apia. With two accommodation buildings, one with guesthouse style rooms and the other a modern wing with hotel rooms overlooking a large swimming pool, The Hotel Millenia makes an affordable yet convenient base.
Recommended For:
Couples
Affordable Holidays
Sightseeing
Quick Facts
22 Rooms
Mainland - Town Location
Swimming Pool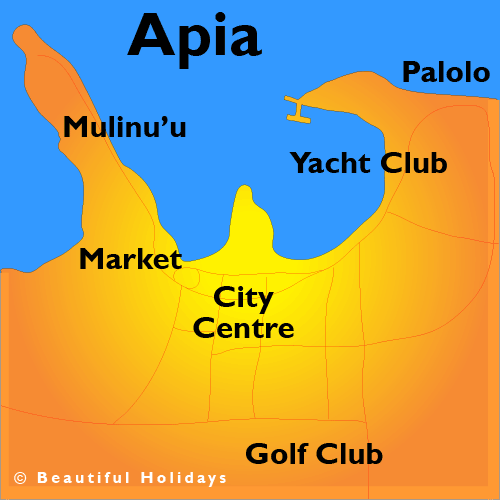 Samoa Islands Map

Apia Town Map
Hotel Millenia Room Details & Rates
Room Category
(click for details & pix)
Sleeps
(c = child)
Hotel Public Rate
(for 2 people)
Budget Room
2
ST$ 165
Standard Room
3
ST$ 195
Deluxe Room
3
ST$ 280
Hotel Millenia Information & Facts
Hotel Location: Apia Town, on Mulinuu Peninsula, overlooking harbour
Getting There: 40 minutes by road from Faleolo International Airport
Unique Qualities: Central location
Ideal for: Couples, Business People
Hotel Features: 22 Rooms, Swimming Pool
Dining: Independent restaurants in Apia Town
Children Policy: All ages welcome
Local Attractions / Tours: Fish & Handicraft Markets, Sliding Rock, Mulinuu Peninsula Walk
The Beach: Not on beach - closest beach 40 minutes by road
The Ocean: Harbour views
Snorkelling: Excellent at Palolo Deep Reserve - 20 minutes walk
Other Activities: Game Fishing
Hotel Amenities
The original guesthouse is a three storey house with reception, cafe, large communal lounge and spacious veranda overlooking the road and harbour.