Independent review for Le Lagon Hotel in Noumea the capital of New Caledonia

Le Lagon Beach Hotel New Caledonia is located fifty metres back from Anse Vata beach in a recently re-developed seven storey building. With a modern 24-hr reception area, a small swimming pool, café serving breakfast and modern well appointed air-conditioned rooms with balconies, Le Lagon is one of the best value hotels in Noumea.
Recommended For:
Couples and Families
Noumea beach location
Convenient to shops / restaurants

Quick Facts
40 Rooms
Noumea - Seaside Location
Breakfast Cafe, Swimming Pool


New Caledonia Map


Noumea Map
Le Lagon Hotel Rooms & Room Details & Rates
Room Category
(click for details & pix)
Sleeps
(c = child)
Hotel Public Rate
(for 2 people)
Studio Room
2a
Euro € 193
Suite
4
Euro € 238
Le Lagon Hotel Information & Facts
Hotel Location: Two blocks back from Anse Vata Beach, Noumea
Getting There: 1 hr drive from Tontouta Airport
Unique Qualities: Affordable modern rooms
Ideal for: Couples, Families
Hotel Features: 40 Rooms, Swimming Pool, Spa
Dining: Cafe at the hotel - several restaurants walking distance
Children Policy: All ages welcome
Local Attractions / Tours: Anse Vata Beach, Ouen Toro Hill, Downtown Noumea, Island Cruise
The Beach: 5 minute walk to Anse Vata Beach
The Ocean: as above
Snorkelling: On day tours
Other Activities: Scuba Diving, Windsurfing, Sailing available at Anse Vata
Room Information
Studio rooms have open plan living with a queen size bed, writing desk, flat screen TV and kitchenette in the main living area with a contemporary bathrooms through glass walls. Rooms are fully air-conditioned and have small balconies.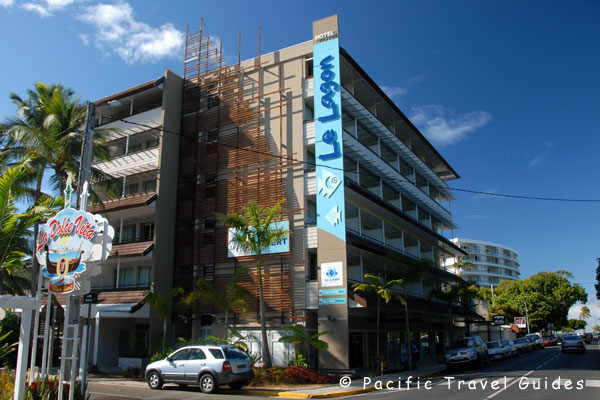 hotel rooms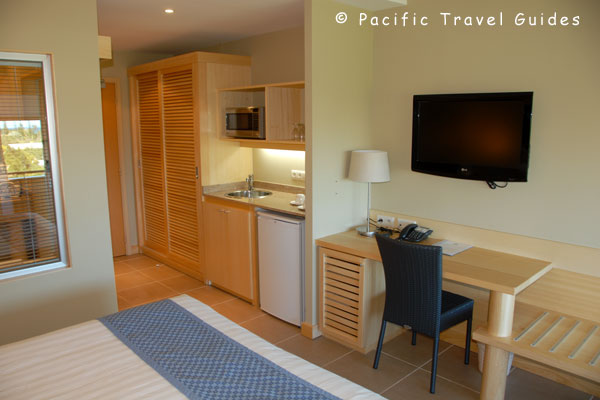 studio interior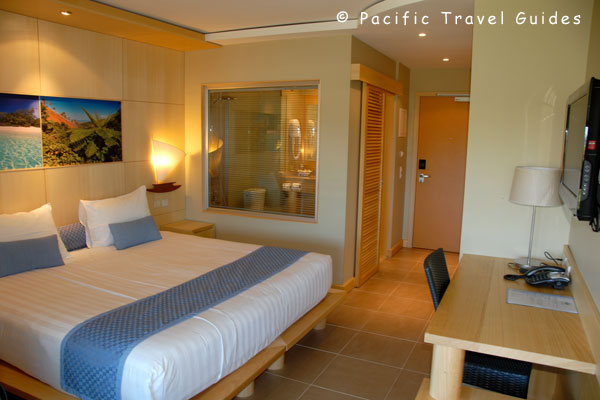 studio interior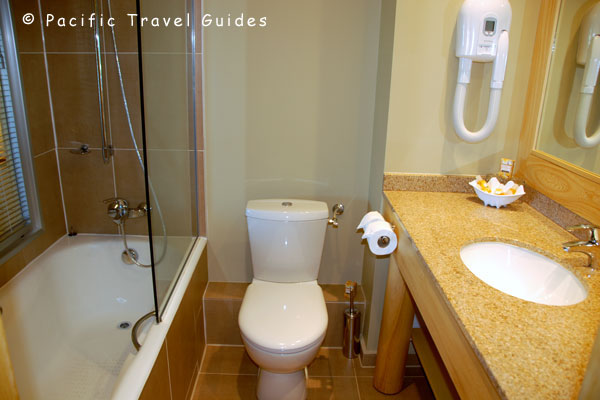 studio bathroom
Junior Suites are larger in living space than the Studio Rooms and have a separate bedroom and lounge. All rooms are fitted with kitchenettes, flat screen TVs, contemporary bathrooms with glass walls, are fully air-conditioned and have small balconies.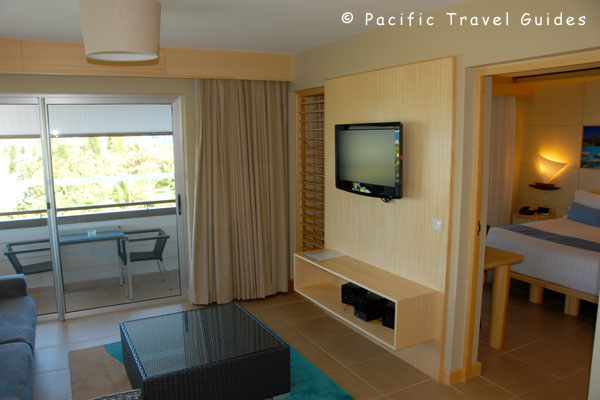 suite interior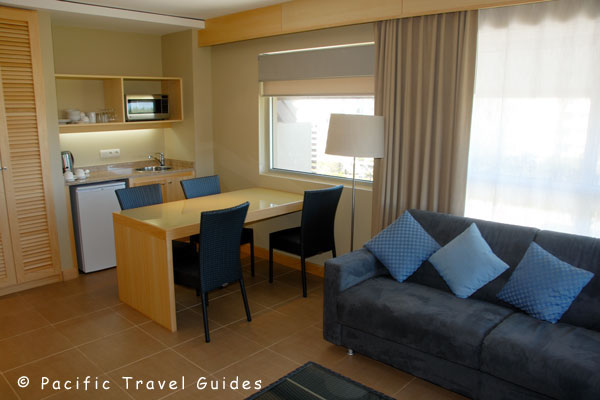 lounge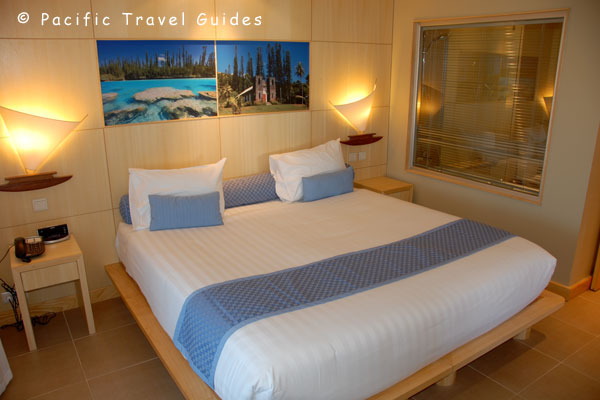 bedroom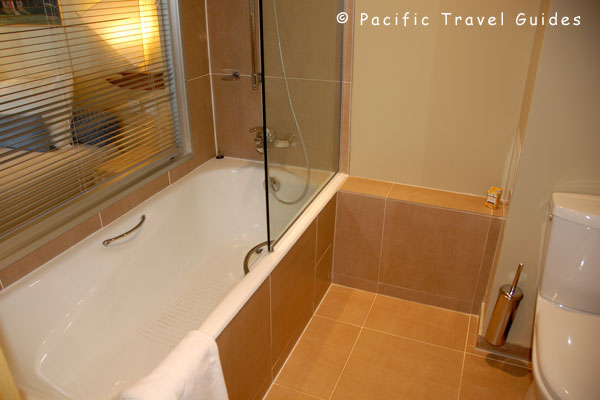 bathroom