Independent review for Hotel Tieti Poindimie on Grand Terre in New Caledonia

Hotel Tieti Poindimie is a mid-size resort on the tropical east coast of Grand Terre, a three hour drive to the south. With a long sweeping sandy beach and decent swimming lagoon, mountains to explore and stylish accommodation, Hotel Tieti Poindimie is the most upmarket resort on Grand Terre outside of Noumea.
Recommended For:
Couples and Families
Scuba diving and snorkelling
Adventure holidays

Quick Facts
37 Rooms & Bungalows
Mainland - Beachfront Location
Restaurant & Bar, Swimming Pool, Scuba Diving


New Caledonia Map


Grand Terre Map
Hotel Tieti Poindimie Rooms & Room Details & Rates
Room Category
(click for details & pix)
Sleeps
(c = child)
Hotel Public Rate
(for 2 people)
Standard Room
3
Euro € 265
Tropical Garden Bungalow
3
Euro € 310
Beachfront Bungalow
2a+2c or 3a
Euro € 395
Family Room
2a+4c
Euro € 350
Family Bungalow
2a+4c
Euro € 420
Hotel Tieti Poindimie Information & Facts
Hotel Location: Beach front on East Coast of Grand Terre
Getting There: 2-hrs drive north of Tontouta Airport
Unique Qualities: Relaxing atmosphere, great base for sightseeing
Ideal for: Couples, Families
Hotel Features: 37 Rooms, Swimming Pool, Scuba Diving
Dining: Restaurant & Bar on site
Children Policy: All ages welcome
Local Attractions / Tours: Hienghene Coast
The Beach: Good - sandy beach extending infront of resort
The Ocean: Good - deep sandy bottom, good for swimming
Snorkelling: Good - some reef fish off from beach and coral reefs further out
Other Activities: Scuba Diving, Kayaking


Room Information
Twenty standard hotel rooms are located in the resort gardens in two double storey wings located behind the bungalows from the ocean. Interconnecting rooms for families can sleep up to six people.A
Ten duplex bungalows have two guest rooms each and have stylishly outfitted interiors. Families can take both rooms in the bungalow to make a two bedroom, two bathroom Family Bungalow.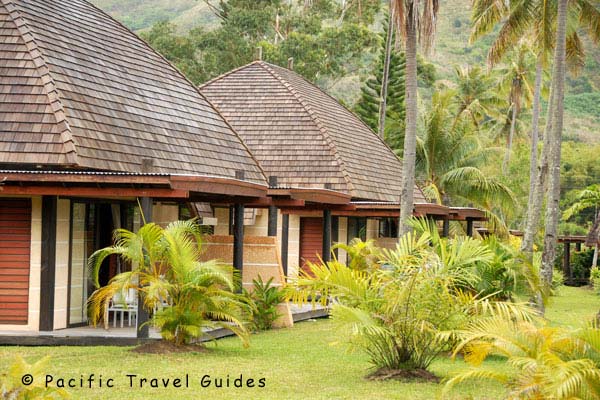 garden bungalows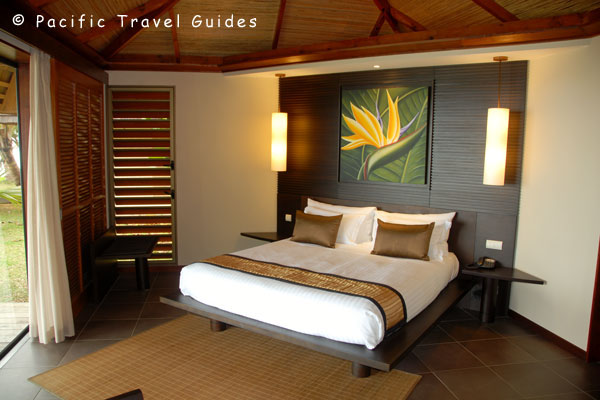 bungalow interior
The ten Beach Front Bungalows are located directly on the beachfront and these are stand-alone bungalows with open plan living and private veranda's.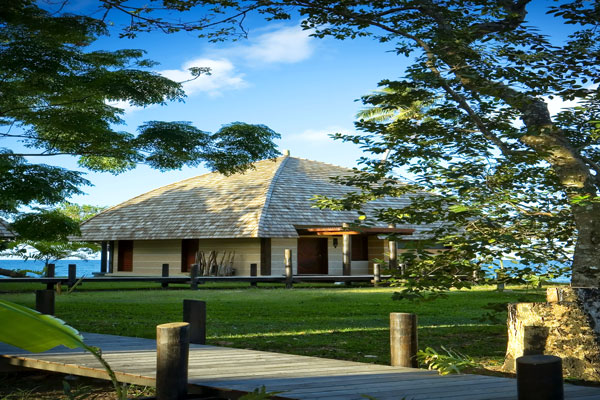 bungalow setting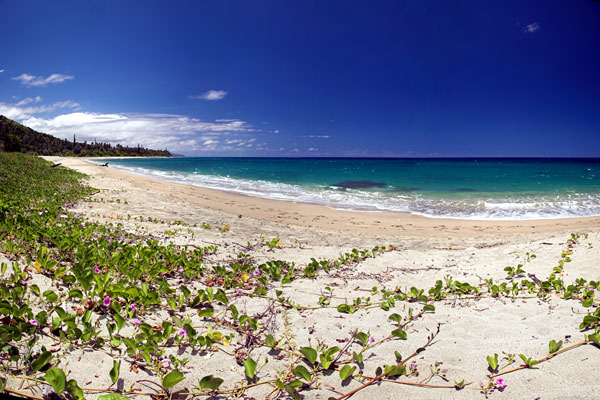 view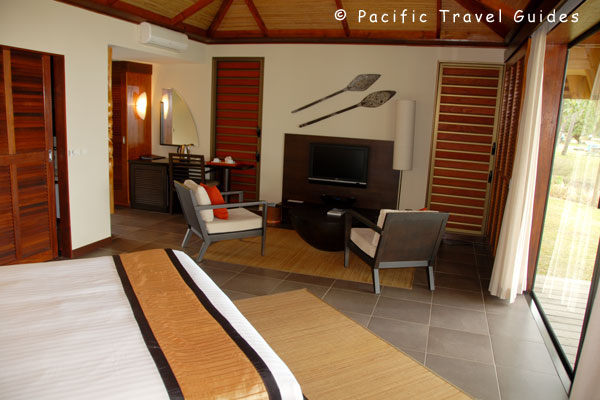 interior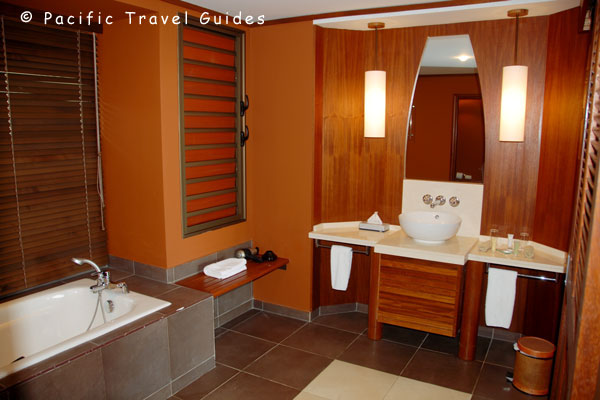 bathroom
Hotel Amenities
There's a swimming pool between the restaurant and beach, a la carte dining and a large contemporary bar for socializing and chilling. Tieti Tera makes a good base for a holiday with a mix of exploring the island's varied coastline, visiting local tribal villages, enjoying scuba diving and snorkelling or simply relaxing on the beach.