Independent review for Hotel Hibiscus on Grand Terre in New Caledonia

Hotel Hibiscus New Caledonia is located at the entrance to the mining and business town of Kone on the north west side of Grand Terre. Hibiscus is a modern hotel with neat air-conditioned rooms, landscaped rock gardens and a nice swimming pool, utilised mostly by the business community. Hibiscus also makes a convenient base for those looking to explore the northern coast of Grand Terre.
Recommended For:
Business people and travellers
Central Kone Town location
Visiting the Nickel mines

Quick Facts
18 Rooms
Kone Town Location
Restaurant, Swimming Pool

New Caledonia Map

Grand Terre Map
Hotel Hibiscus Rooms & Room Details & Rates
Room Category
(click for details & pix)
Sleeps
(c = child)
Hotel Public Rate
(for 2 people)
Pool View Room
2a+1c or 3a
Euro € 184
Tropical Garden Room
2a
Euro € 200
Spa Room
2a
Euro € 238
Hotel Hibiscus Information & Facts
Hotel Location: Along main high street of Kone Town
Getting There: 3-hrs drive north of Tontouta Airport or 40-min flight from Noumea
Unique Qualities: Central town hotel
Ideal for: Business People, Couples, Families
Hotel Features: 18 Rooms, Swimming Pool
Dining: Restaurant & Bar on site
Children Policy: All ages welcome
Local Attractions / Tours: Kone Town, Nickel Mine Tours, Hienghene Scenic Coast
The Beach: Inland - nearest beach 25-min drive
The Ocean: Not on Ocean
Snorkelling: No
Other Activities: Scenic tours, Nikel mine tours
Room Information
Pool view rooms are set in an L-shape surrounding the swimming pool.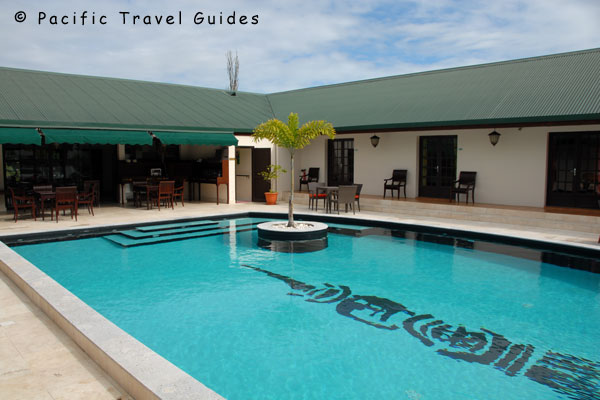 poolside rooms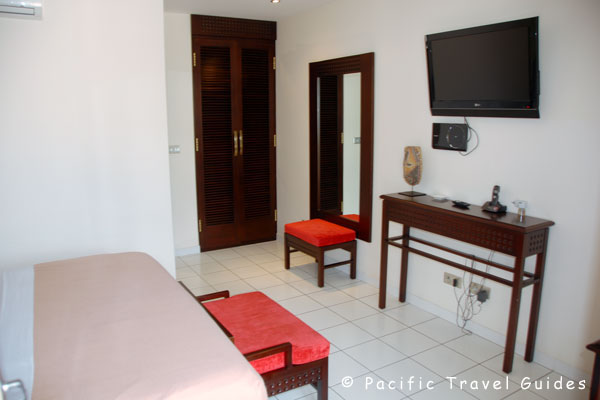 interior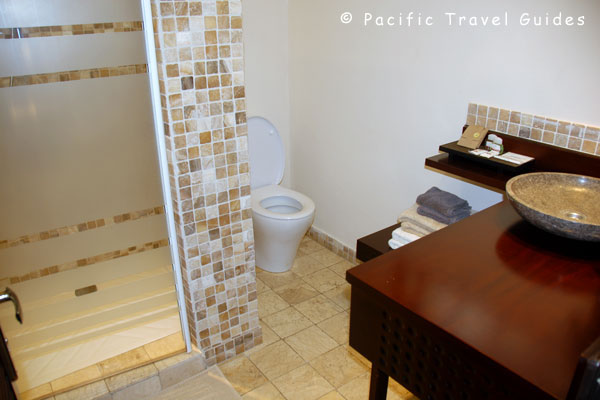 bathroom
The Tropical Rooms offer similar interiors to the Pool Side rooms but offer more privacy and private verandas overlooking the tranquil landscaped gardens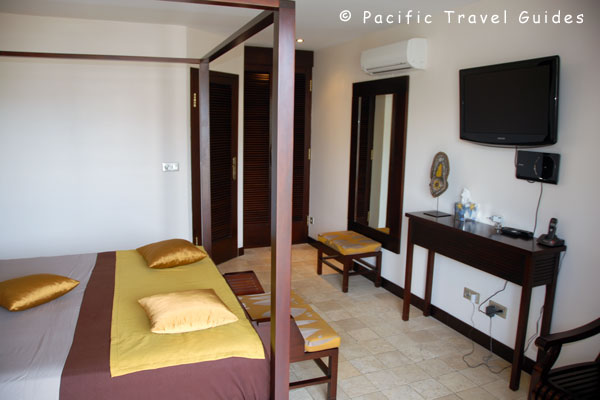 interior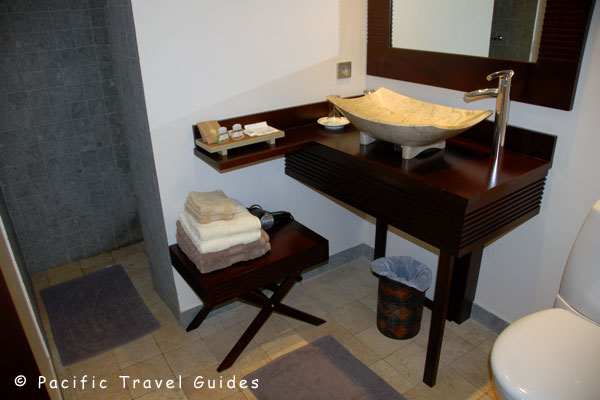 bathroom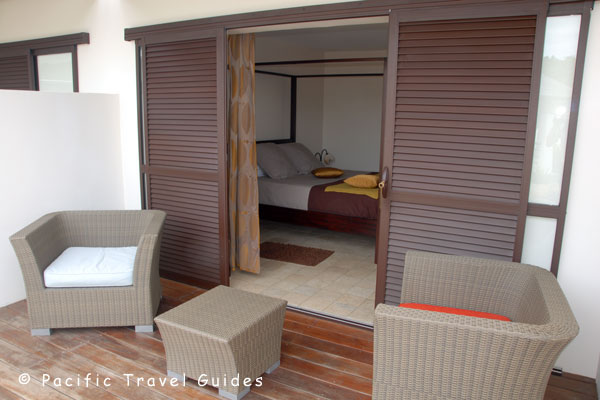 veranda
The Spa Rooms also offer a peaceful setting in two storey Mediterranean style villas in a landscaped courtyard behind. the swimming pool. These suites have a larger interior living space than the garden rooms.