Independent review for Sunrise Bungalows on Tanna Island in Vanuatu

Sunrise Bungalows Vanuatu is perched on a cliff top under light forest overlooking the deep ocean on the southern side of Port Resolution and offers simple thatch and bamboo bungalows sharing communal bathrooms. The hand crafted traditional Melanesian bungalows are a fifteen minute drive to the active volcano of Mt Yasur and it's a ten minute walk down the hill to the long sweeping white sand beach fronting Turtle Bay.
Recommended For:
Backpackers, Singles & Couples
Visiting Mt Yasur Volcano (< 1hr by road)
Coastal Walks & Visiting Kastom Villages
Quick Facts
10 Bungalows
Outer Island - Hill / Beachfront Location
Restaurant & Bar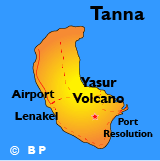 Vanuatu Islands Map


Tanna Island Map
Sunrise Bungalows Room Details & Rates
Room Category
(click for details & pix)
Sleeps
(c = child)
Hotel Public Rate
(for 2 people)
Bungalow (shared bath) - Single
1
V$ 3,600
Bungalow (shared bathroom)
3
V$ 4,600
Bungalow (ensuite) - Single
1
V$ 4,600
Private Bungalow (ensuite)
5
V$ 5,600
Included in rates: Daily Tropical Breakfast

Sunrise Bungalows Information & Facts
Hotel Location: Cliff top overlooking ocean with beach access
Getting There: 2hrs by road from White Grass Airport on Tanna Island
Unique Qualities: Secluded setting, close to Yasur Volcano
Ideal for: Adventurous Couples and Budget Travellers
Hotel Features: 10 Bungalows
Dining: Meals served as set meal plan in restaurant
Children Policy: All ages welcome
Local Attractions / Tours: Mt Yasur Volcano, Port Resolution, Turtle Bay Beach
The Beach: Good - long sweeping sands
The Ocean: Can be rough but otherwise good for swimming
Snorkelling: Good from beach when calm
Other Activities: Volcano Tours, Village Tours
Traditional thatch bungalows with simple furnishings and shared bathrooms close to the restaurant.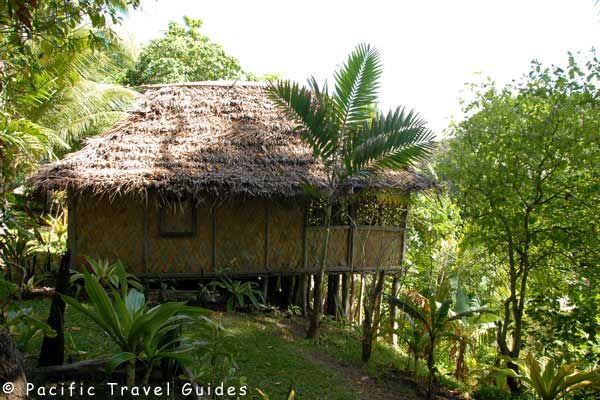 bungalow outlook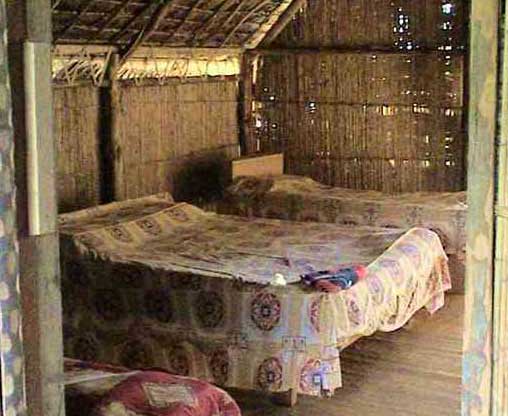 bungalow interior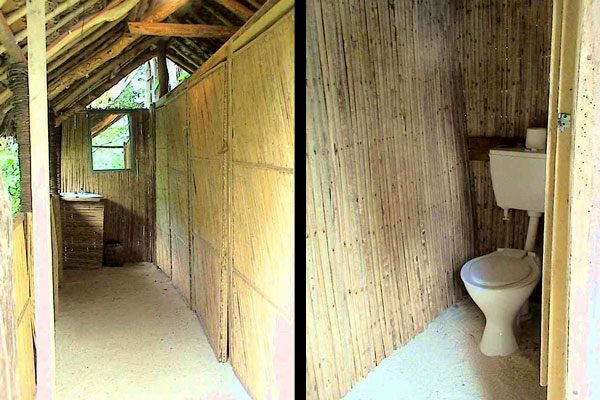 shared bathroom
Private bungalows are slightly larger, have a small private bathroom with flush toilet (cold water shower only) and have a small sitting area for relaxing.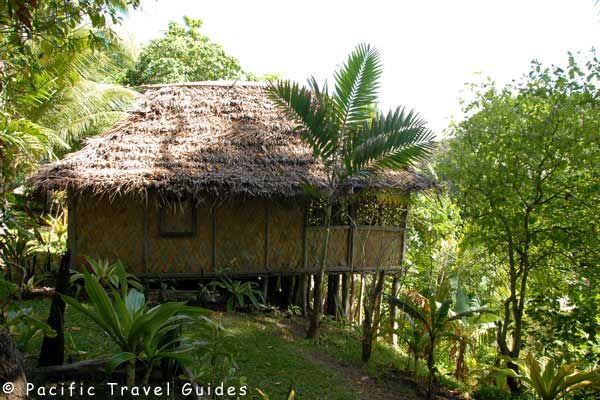 bungalow outlook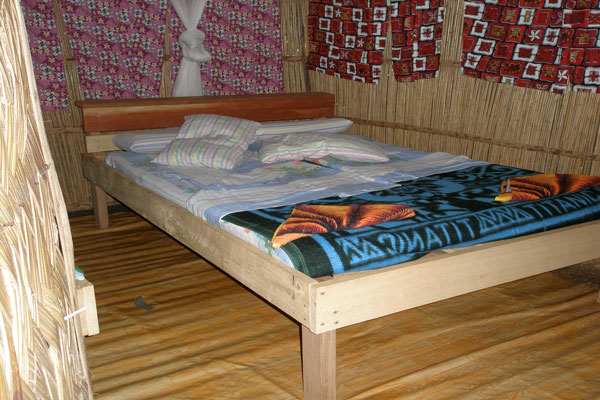 bungalow interior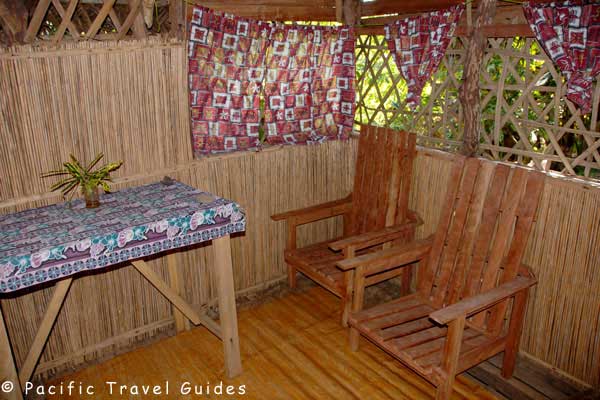 bungalow deck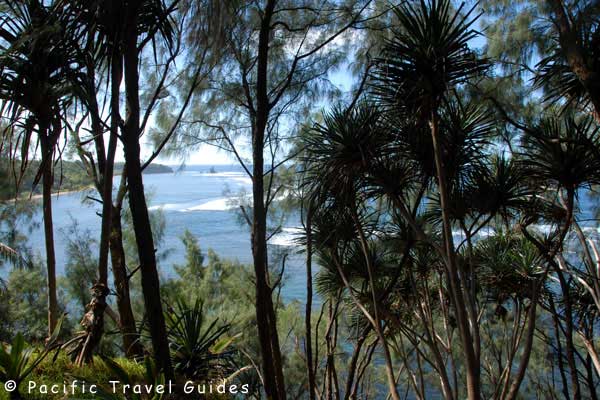 bungalow view