Independent review for Chantilly's on the Bay in Port Vila Vanuatu

Chantilly's on the Bay Vanuatu is a small hotel overlooking Fatumaru Bay five minutes walk to downtown Port Vila. With rooms located on the second and third floors, all with balconies and views over the harbour, a restaurant, 24-hr reception, lounge area with wireless internet access, swimming pool and jetty, Chantilly's makes a convenient base for business people or holiday makers looking for self-catering style accommodation.
Recommended For:
Couples, Families or Business Travellers
Long Stays close to City Centre
Pleasant Ocean Views
Quick Facts
20 Rooms
Mainland - Town / Oceanfront Location
Restaurant & Bar, Swimming Pool


Vanuatu Islands Map


Port Vila Map
Chantilly's on the Bay Room Details & Rates
Room Category
(click for details & pix)
Sleeps
(c = child)
Hotel Public Rate
(for 2 people)
Studio Apartment
3
A$ 254
1 Bedroom Apartment
2a+3c or 4a
A$ 319
Chantilly's on the Bay Information & Facts
Hotel Location: Oceanfront, North Port Vila, Efate
Getting There: 10 mins by road from Bauerfield Airport
Unique Qualities: Self catering oceanview apartments walking distance to downtown
Ideal for: Couples, Families, Business Travellers, Long Stay
Hotel Features: 20 Rooms, Swimming Pool, Boutique shop, Tour Desk
Dining: Restaurant & Bar at the hotel - independent restaurants walking distance
Children Policy: All ages welcome
Local Attractions / Tours: Port Vila Town
The Beach: Oceanfront
The Ocean: Beautiful outlook but not really practical for swimming
Snorkelling: No
Other Activities: None
Room Information
All studio rooms have ceramic tile floors, queen size beds, air-conditioning, ceiling fans, TV, phone, internet access and kitchen facilities.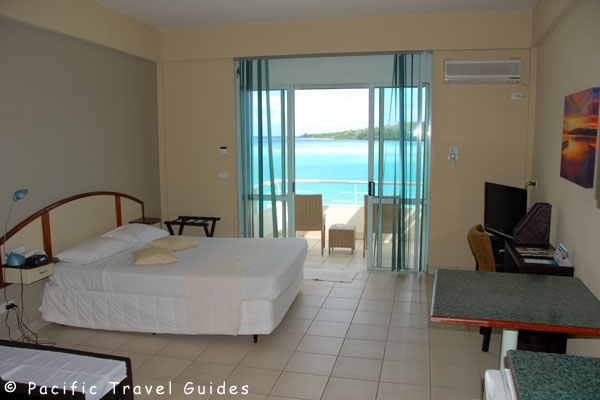 studio room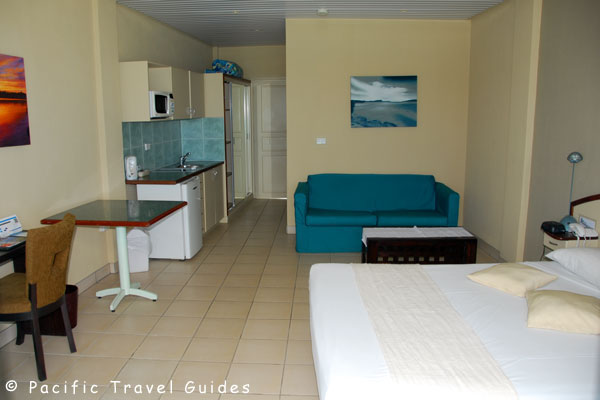 studio interior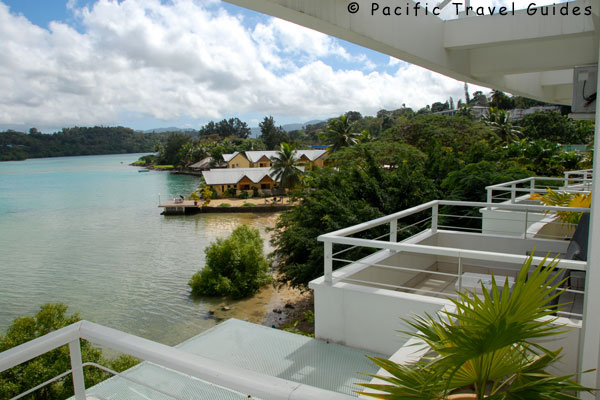 studio balcony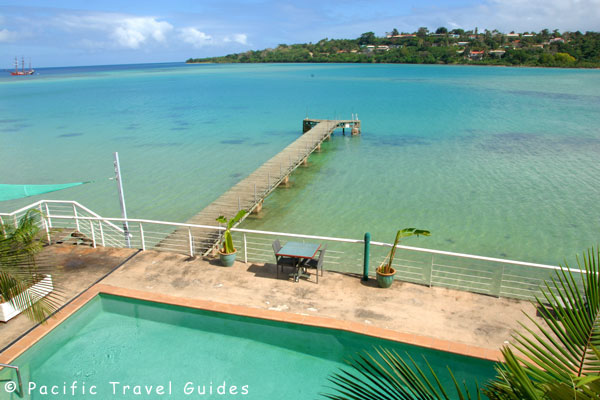 studio view
The one bedroom apartments are larger in size than the Studio Rooms with a separate master bedroom and lounge which can be turned into a lounge bedroom for families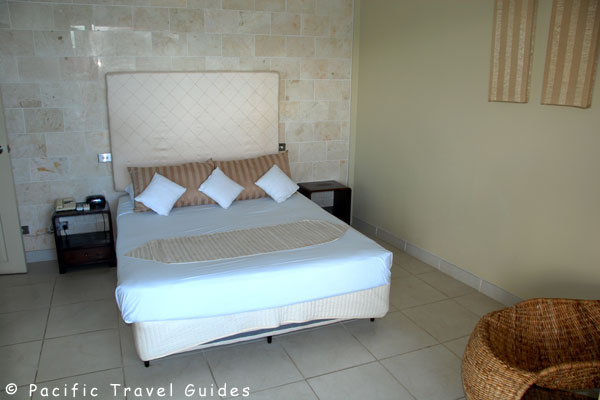 1 bedroom unit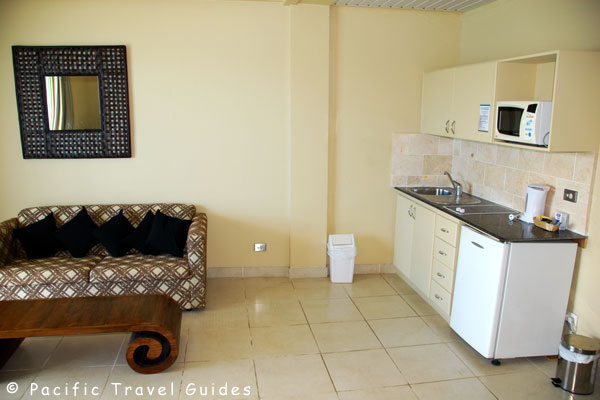 1 bed unit kitchen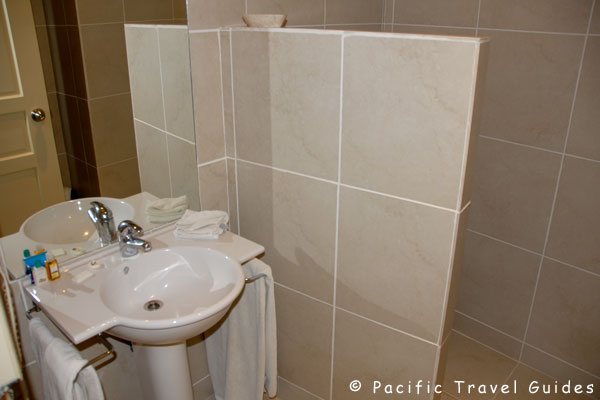 1 bed unit bathroom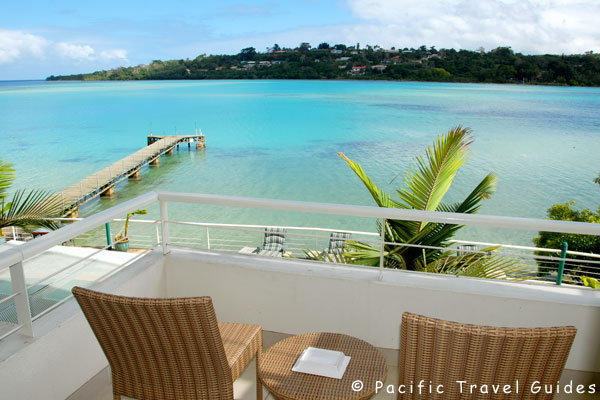 1 bed unit balcony
Hotel Amenities
Chantilly's is located on the waterfront with rooms located in a two storey-building. The main reception and lounge area has WiFi access, there's a small restaurant and swimming pool with ocean views.