Independent review for Outrigger Hotel in Apia Town, Upolu Island
The Outrigger Hotel Apia is a small efficiently run guesthouse offering all the comforts a budget traveller would need. Shared facility rooms with high wooden ceilings and ceiling fans, or private garden view rooms with en-suite bathroom and air-conditioning. There's a spacious guest lounge, swimming pool, pool table and Internet lounge and its close to a fantastic Italian restaurant with take away pizzas or a 20 minute walk to the restaurants of downtown.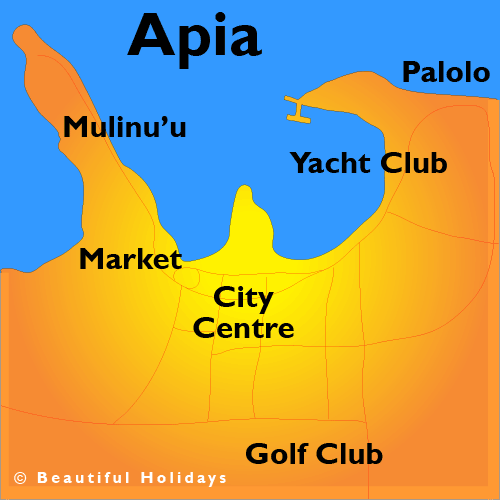 Apia Town
Outrigger Hotel
Fly to Faleolo International Airport (Upolu)
Faleolo Airport to Apia = 45mins by coach / taxi
Total Rooms: 12
Swimming Pool
Hotel Location
The Outrigger is located in the suburbs of Apia about a 25-minute walk into the city centre. There are no beaches nearby although there is excellent snorkelling at the Palolo Deep Marine Reserve about 20 minutes walk down the hill towards the town and habour.
Outrigger Hotel : Please support Beautiful Pacific by using the following link to compare best prices from our affilate partner : Hotels Combined:
Swimming pool is the only one offered by budget accommodation in Samoa - there's also a large outdoor decking where complimentary breakfast is served. Internet lounge, pool table and tour desk make this the budget travellers complete choice.
All sightseeing tours and watersports can be arranged by Outrigger Hotel