Independent review for Aganoa Beach Fales in Savaii Island

Aganoa Beach Fales is ideal for those wanting to escape the crowds or for surfers to experience the excellent offshore surf. The budget resort is set on a deep sandy bottom swimming lagoon with some good snorkelling. Enjoy the sunrise and an early morning stroll along the coastline.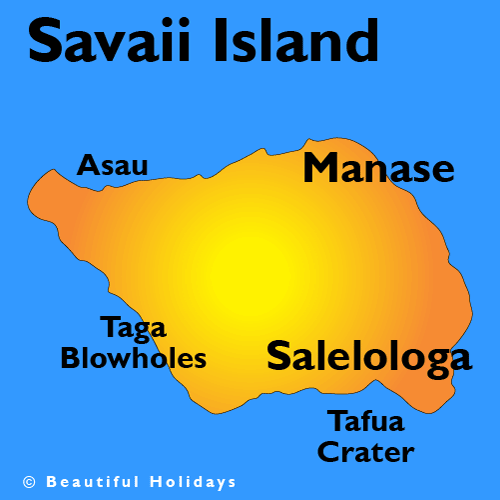 Savaii Island
Aganoa Beach Fales
Fly to Faleolo International Airport (Upolu)
Total Fales: 12
Resort Restaurant ; Bar
Beachfront ; Swimming Lagoon

Beach Fale

Beach Fale

Inside Fale

Restaurant
Beach Fale Information
There are several types of traditional beach fales all fronting the beach and all well spaced apart. Two open style fales are located at the far end of the beach, hidden by a large tropical tree giving them even more privacy, each fale having a raised double bed. There's also one large open style fale with four raised beds which is used as a dormitory.
The Beach & Lagoon
Aganoa Beach is set in a secluded location a few miles off the main road down a sandy track. The small resort fronts a lovely white sand beach with sandy bottom swimming lagoon.
Aganoa Beach Fales : Please support Beautiful Pacific by using the following link to compare best prices from our affilate partner : Hotels Combined:
Excellent offshore reef surfing breaks with boat access from the resort with stunning coastal walks and several outstanding nearby attractions including Afa Aau waterfall and the Pulemelei ancient star mound both of which are 15 minutes drive by car.

All sightseeing tours and watersports can be arranged by Aganoa Beach Fales