In this Article by South Pacific travel expert Ian Osborn
Samoa Travel Guide — Five Things to Know about Samoa — Samoa Islands Travel Details
The Samoa Islands comprise of two separate and independent countries - Samoa and American Samoa. Traditionally and historically, the two countries share a common identity. However, they were separated in 1899 when the USA took over the administration of the eastern part of the islands and so renamed them American Samoa. Today, the countries offer a very different holiday environment.
Samoa is a bit of a back-water in terms of tourism compared to its South Pacific neighbours of Fiji and the Cook Islands yet this is one of its greatest appeals. There's are only a handful of beach resorts around the islands and only one of these has more than 50 rooms. Infrastructure is also quite basic with few tour companies, virtually no motorised sports and few shops or banks outside of the main town of Apia.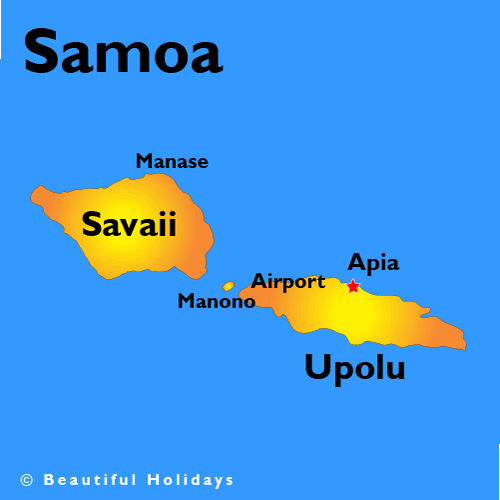 Samoa Map & Pictures
Things to Do in Samoa
Visit the Waterfalls of Upolu Island
Explore Savaii's Volcanic Landscape
Explore a Samoan Village
Salamumu Beach Walk on Upolu
Stay in a Traditional Beach Fale

Most Popular Places to Stay
Travel guide to other South Pacific Islands