Map of Suva
Detailed map of suva in the south pacific islands with location of regions, towns, resorts and tourist attractions.
Support Family Businesses
Suva Map, Fiji Islands

Click on an icon in our interactive map of Suva in Fiji Islands to see a beach or iconic picture. Click on a hotel name (colour coded by price) to find out more about the accommodation.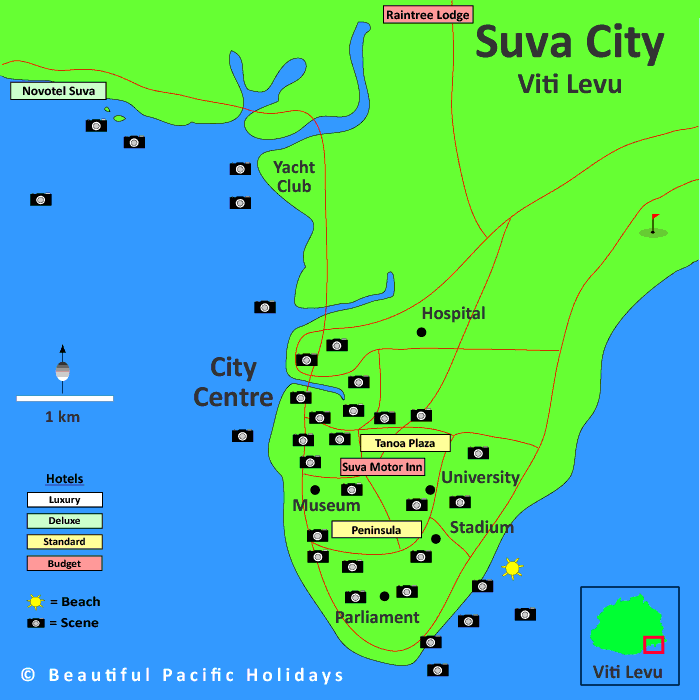 go to the … Suva Hotels … search directory